The Duke of Edinburgh's condition has "improved considerably", but is likely to remain in hospital for the next few days, Buckingham Place has said.
Prince Philip, who celebrates his 91st birthday on Sunday, is believed to be in good spirits and even watched the diamond jubilee celebrations he was unable to attend on television.
Phillip was rushed from Windsor Castle to King Edward VII Hospital in London with a bladder infection, just hours before the diamond jubilee concert outside Buckingham Palace.
Buckingham Palace have released a new statement saying: "The Duke's condition has improved considerably since coming into hospital on Monday. The treatment of his infection continues with antibiotics. He is likely to remain in hospital over the next few days. He is in good spirits."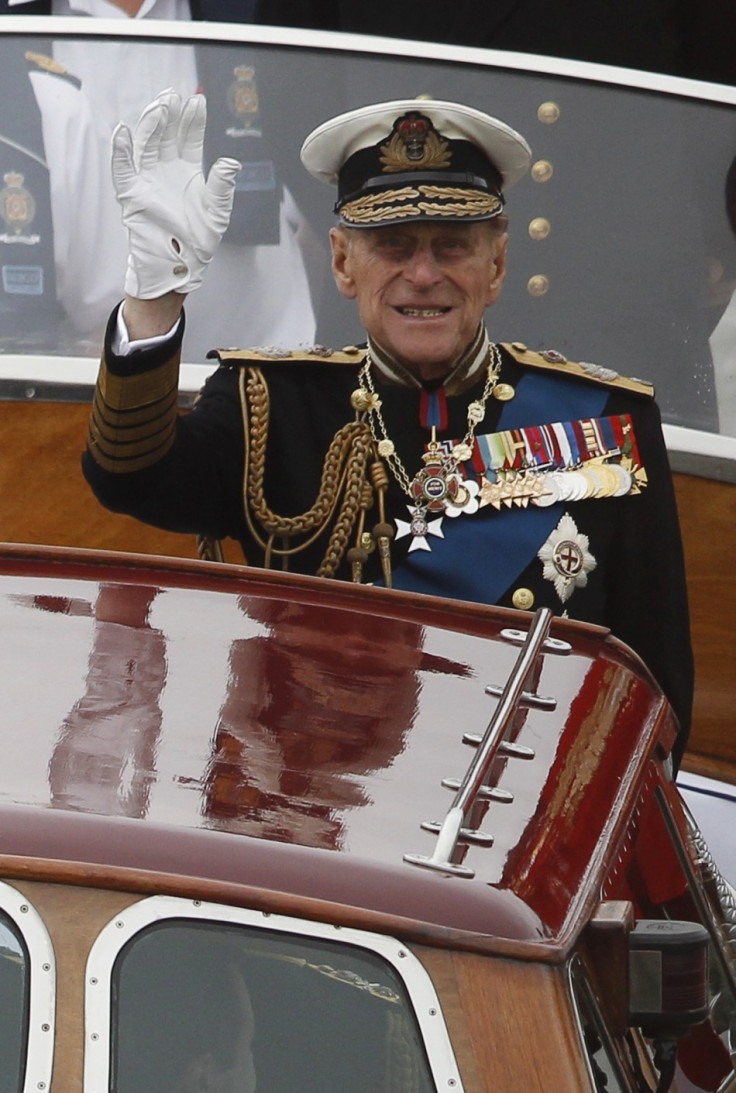 He was visited by his youngest son, Prince Edward, the Earl of Wessex, on 5 June and described how the Duke was "getting better" and had been watching the jubilee events unfold on television.
Asked how the Queen was coping without her husband, Prince Edward added: "She's bearing up but missing him, obviously."
Edward's wife Sophie, Countess of Wessex, added: "He's in good spirits, he's on good form."
As well as the concert, Phillip was also not able to attend other events during the jubilee weekend, including the national service of thanksgiving at St Paul's Cathedral and a balcony appearance at Buckingham Palace because of his illness.
Queen Elizabeth did mention he husband during her jubilee address to the nation,but did not mention his absence.
She told the crowd: ""Prince Philip and I want to take this opportunity to offer our special thanks and appreciation to all those who have had a hand in organising these jubilee celebrations."