Prince William has said Kate Middleton is very tired following the birth of their first child but that she is doing a "fantastic job".
In an interview with CNN, the Duke of Cambridge told how his "rascal" son Prince George does not sleep much and that both he and Kate are tired.
Asked whether he has to get up during the night, William said: "A little bit. Not as much as Catherine."
He also said he is keen to get back to work as an RAF search and rescue pilot so he can get some rest: "As a few fathers might know, I'm actually quite looking forward to going back to work [to] get some sleep. I'm just hoping the first few shifts I go back I don't have any night jobs."
Talking about what it was like to show George off for the first time outside St Mary's Hospital in London following the birth, he said he was daunted but excited.
"I was on such a high anyway, and so was Catherine, that really we were happy to show him off to whoever wanted to see him.
"As any new parent knows, you're only too happy to show off your new child and, you know, proclaim that he is the best looking or the best everything."
He also admitted he had practised fitting the car seat before driving away from the hospital: "Believe me, it wasn't my first time. And I know there's been speculation about that. I had to practise, I really did. I was terrified that ... it was going to fall off or the door wasn't going to close properly. So, I had actually practiced with that seat, but only once before."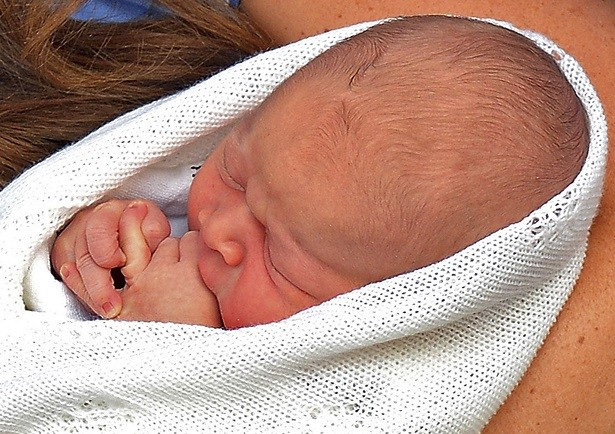 William said his son is a "bit of a rascal" and that he reminds him of Prince Harry or himself as a child.
"He's growing quite quickly actually. But he's a little fighter. He kind of, he wriggles around quite a lot. And he doesn't want to go to sleep that much, which is a little bit of a problem.
"At the moment, the only legacy I want to pass on to him is to sleep more and maybe not have to change his nappy quite so many times.
"I think the last few weeks for me have been just a very different emotional experience. Something I never thought I would feel myself. And I find, again it's only been a short period, but a lot of things affect me differently now."
William also spoke about how he and Catherine want to be as independent as possible, and that he hopes he is a "modern monarch".
"I'm reasonably headstrong about what I believe in, and what I go for, and I've got fantastic people around me who give me great support and advice" the second-in-line to the throne said.
It is believed Kate has re-joined William at their home in Anglesey after staying at her parent's home in Bucklebury.
The prince said their dog, Lupo, has adjusted well to the arrival of the baby and that his family is now his main concern.
"For me, Catherine, and now little George are my priorities."