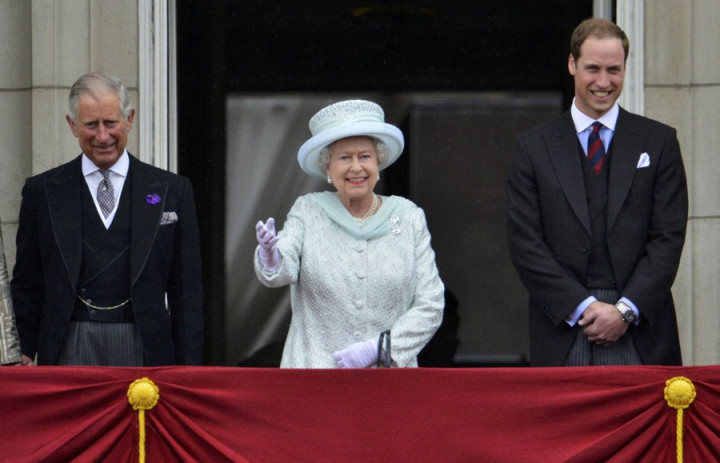 Queen Elizabeth II is less popular with the public than her grandson, Prince William, according to a new survey.
More than 2,000 people were surveyed for the ComRes poll for the Sunday Mirror and Independent on Sunday, with 68% expressing a "favourable" view of William, compared with 63% for his grandmother.
Prince Charles was less popular than either his mother or his son, with 43% viewing the heir to the throne favourably. However, all three were more popular than any Westminster politician.
London mayor Boris Johnson was the most popular figure in British politics, with a 41% score, Prime Minister David Cameron pipping Ukip's Nigel Farage by 28% to 26%.
Less than one in five said they saw Labour leader Ed Miliband in a good light (19%) - less than Foreign Secretary William Hague (25%) and on a par with Chancellor George Osborne.
Following their recent public spat following the Trojan Horse controversy, Home Secretary Theresa May is more popular than Education Secretary Michael Gove, with 16% approval compared to 9%.
Reflecting his party's poor poll ratings , Lib Dem leader Nick Clegg is admired by only 13%.
The poll showed a narrowing of Labour's lead over the Tories to 34% versus 32% - the smallest gap for almost two-and-a-half years in ComRes online research.
Ukip and the Liberal Democrats shed a point each to stand at 18% and 7%.
Only 12% named religious freedom as one of the most important British values, after Gove pledged that they would be promoted in the classroom in the wake of the "Trojan Horse" controversy.
The most chosen was freedom of speech (48%) followed by respect for the rule of law (34%), fairness (27%), tolerance (27%), a sense of humour (26%), equality (24%), politeness (22%), political freedom (20%) and responsibility (14%).
Aspiration – often cited by political leaders as a fundamental British value – was picked by only 3%.