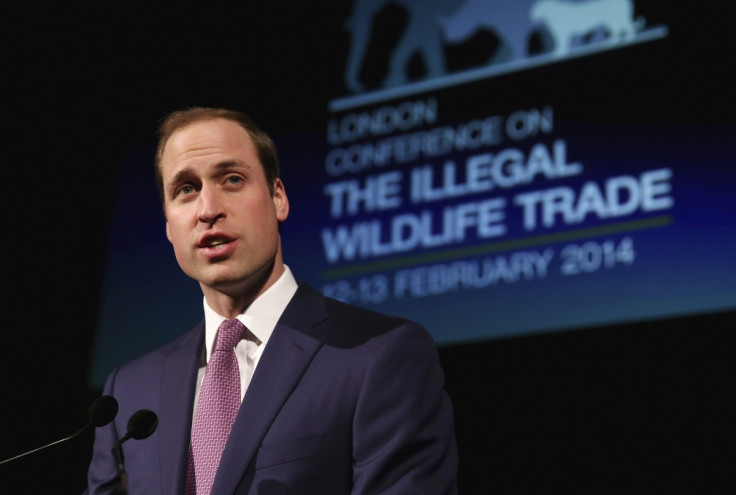 Prince William has pledged to "put his money where his mouth is" by destroying all ivory artefacts in Buckingham Palace.
Only last week, the 31-year-old royal joined his father Prince Charles at the Illegal Wildlife Trade Conference summit in London, urging industry members to 'follow the money' in pursuit of the gangs who operate the brutal trade, killing elephants, rhinos and tigers for ivory.
He also released a video on behalf of Wild Aid, along with footballer David Beckham, action hero Jackie Chan and basketball star Yao Ming, condemning the illegal poaching of endangered animals across the world.
The second in line to the throne, who is an ardent campaigner for animal rights, is said to be eager to "send a message" to illegal elephant poachers.
The royal collection comprises priceless gifts handed to the Queen by leaders across the world including over a thousand artefacts, among them, an ivory throne from India that once belonged to Queen Victoria, fans, tankards, statuettes, and furniture.
The Prince reportedly had all ivory items removed from sight at his home in Clarence House. He and Prince Harry have both been to Africa to survey the stockpiles of elephant tusks collated from gangs.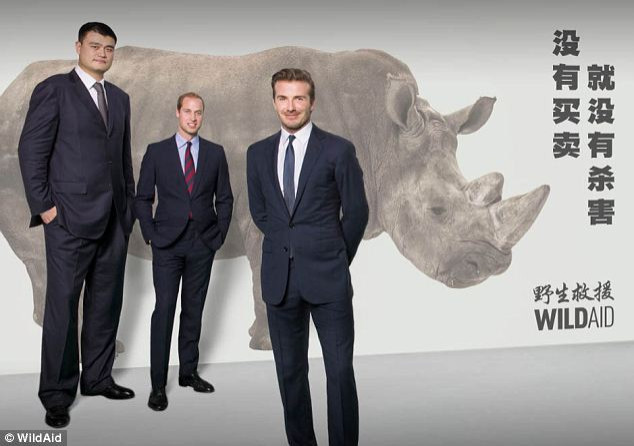 The Duke of Cambridge will implore other world leaders to follow his example of a 'zero tolerance' policy towards illegal poaching in the lucrative trade.
Speaking at a conference last year, he said: "The forces that are currently destroying some of the world's most endangered species are sophisticated and powerful, but this week we are seeing the creation of an equally powerful alliance, coming together to help fight them."
Conservative MP Zac Goldsmith said such an action by the Palace will serve as a powerful message.
'It's difficult to imagine a stronger symbol of the horrors of ivory than Buckingham Palace publicly destroying its own. Good for Prince William for pushing this," he added.
However, the Prince does face opposition from experts in the art world who argue that destroying works 'of the highest order' is 'menacing'.
Brian Sewell, art critic and elephant-protection supporter, said: "We have to recognise that [these items] exist.
"Ivory was a treasured material that was worked on by craftsmen of the highest order during the Renaissance... It's pointless.
"I can't see the connection between saving elephants and destroying works of art made centuries ago."
At the illegal wildlife trade conference, leaders and representatives of 46 countries made a pledge to tackle poaching.