Prince's blood to be kept ready for fatherhood court cases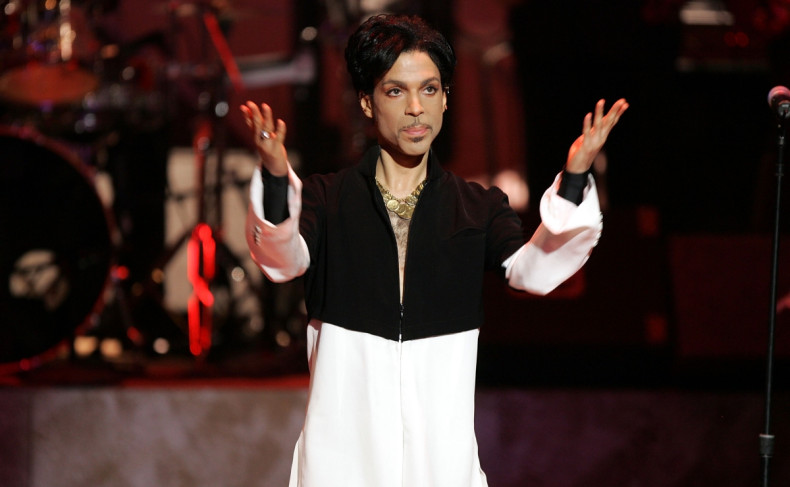 Bremer Trust, the special administrator of Prince's estate, has been given permission to keep a sample of the singer's blood, in case someone claims the iconic musician was a father. The order to obtain the blood sample from the Midwest Medical Examiner was approved by a judge. It will allow the special administrator of Prince's estate to analyse the singer's DNA should a paternity claim arise.
Prince was found dead at the age of 57 at his Minnesota home last month. Prince had one child with his first wife, Mayte Garcia, in 1996, but the boy died just days after being born. According to Sky News, Minnesota District Court Judge Kevin Eide said that parentage issues might arise as the probate case goes forward.
He authorised the estate administrator, Bremer Trust, to analyse Prince's blood, including conducting genetic testing and any other analysis required for the administration of the estate.
The exact value of Prince's estate has not yet been revealed but his music catalogue alone has been estimated at more than £340m ($500m). Administrators of his estate said earlier this week they still had not found a will.
Due to this the star's six siblings and half-siblings have been listed as his heirs in court documents filed in Carver county district court in Chaska, Minnesota. According to TMZ, Prince's only full sibling, Tyka Nelson, stormed out of the family's first meeting after discussions over the division of his assets got heated.
According to Minessota Star Tribune, the music legend had prescription painkillers in his system when he was found dead. Just six days before his death, Prince was briefly hospitalised after his private jet made an emergency landing in Atlanta, Georgia.
The Star Tribune then reported that Prince was carried from his plane unconscious in the middle of the night. An audio recording of the pilot requesting an emergency landing, reports an "unresponsive" passenger. The singer was transported to hospital where he was given a so-called "save shot" following a suspected drug overdose.
Doctors recommended he stay in hospital for 24 hours, however, Prince reportedly checked himself out after just three hours, apparently because the hospital could not meet his demand for a private room.