Princess Cristina is set to become the first member of the Spanish royal family to go on trial when she faces charges relating to tax fraud at a Majorca court on 11 January. The sister of Spain's King Felipe VI is to appear in court in the city of Palma along with her husband, Inaki Urdangarin, and 16 other defendants, all of whom deny embezzlement, fraud and several other charges.
The 50-year-old is accused of being an accomplice to tax fraud after her husband allegedly used his non-profit sports foundation Noos Institute as a way to win falsely inflated regional-government contracts. Urdangarin is accused of paying this money into personal bank account tax havens.
The royal's involvement is understood to relate to the fact that she was a member of the Noos Institute's board. She also co-owned a property company entitled Aizoon, which prosecutors claim was a front for laundering the money that Urdangarin allegedly obtained illicitly.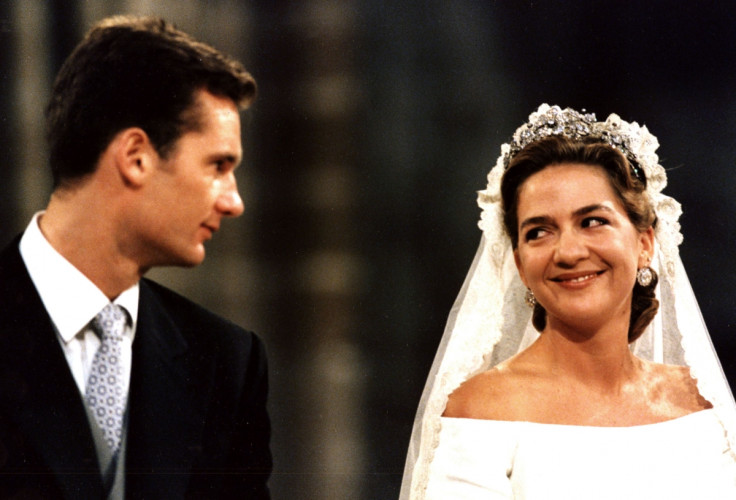 Urdangarin, 47, is accused of embezzling public funds amounting to €5.6m (£4.1m, $6.1m) and is also accused of fraud, influence peddling and money laundering, as well as several other offences. Spain's public prosecutor is pushing for a jail sentence of 19 years and six months for the king's brother-in-law.
The charges against Princess Cristina are limited to the financial years 2007 and 2008. She could face up to eight years in prison if convicted.
Among the 16 other defendants in the case is Jaume Matas, a former government minister and former chief of the Balearic Islands' regional government. Mr Matas faces up to 11 years in prison, according to the BBC, which says he has already served a nine-month prison sentence for corruption.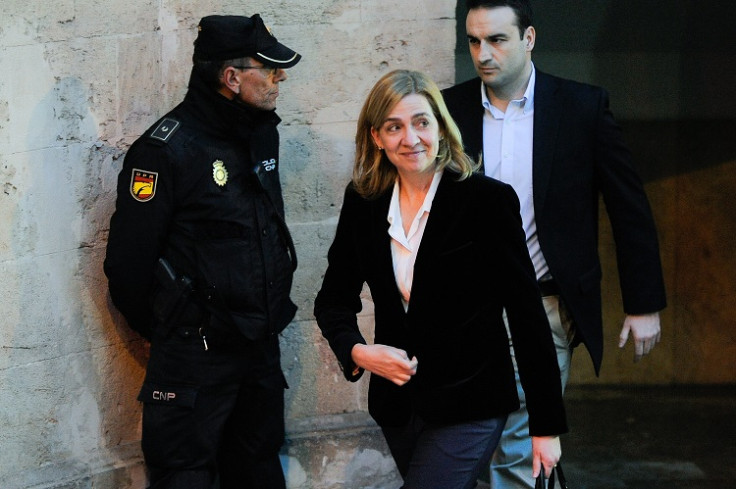 The case first came to light in 2010 as part of an investigation into corruption among regional-government officials in the Balearics. A year later the offices of Noos Institute were raided, dragging Spain's increasingly unpopular royal family into the controversy.
King Juan Carlos abdicated in June 2014, with his son and successor King Felipe VI seeking to further distance himself from his sister and brother-in-law. "It is very hard to be abandoned by your family," Princess Cristina was quoted as saying to online publication El Espanol, although she has refused to renounce her right to the throne and remains sixth in succession.