The Princess of Wales once visited a gay drinking club with Freddie Mercury, and she dressed up as a man.
The late Queen frontman disguised Princess Diana as a male model and took her to a gay bar during the 1980s, according to Cleo Rocos' memoirs, The Power of Positive Drinking.
Rocos, who appeared in the late Kenny Everett's TV shows, reveals the incident in her book, which is being serialised by the Sunday Times.
The former dancer remembers how she, Freddie Mercury and Kenny Everett dressed Diana in an army jacket, cap and sunglass for a night out at the gay-friendly Royal Vauxhall Tavern in south London.
"When we walked in... we felt she was obviously Princess Diana and would be discovered at any minute," says Rocos.
"But people just seemed to blank her. She sort of disappeared. But she loved it."
Rocos says she did not know whether Diana was propositioned in the bar, but recalls: "She did look like a beautiful young man."
The presence of Mercury, Everett and Rocos diverted other pub goers' attention and Diana was able to order drinks undetected, Rocos says.
The Princess of Wales died in a car crash in Paris in 1997, but 16 years later, interest in her life remains intense.
A collection of her evening gowns was recently sold at auction. They included the one she wore to a 1985 White House state dinner where she danced with John Travolta, which fetched about £253,000.
Diana wore the dress when she and Prince Charles were on their first joint state visit to the USA, and attended a gala dinner at the White House. The pictures of her dancing with Travolta are among the most iconic images of her.
Two dresses by Catherine Walker, one of Diana's favourite designers, went for about £113,000 each, including a black velvet and beaded gown worn for a Mario Testino Vanity Fair photo shoot at Kensington Palace in 1997.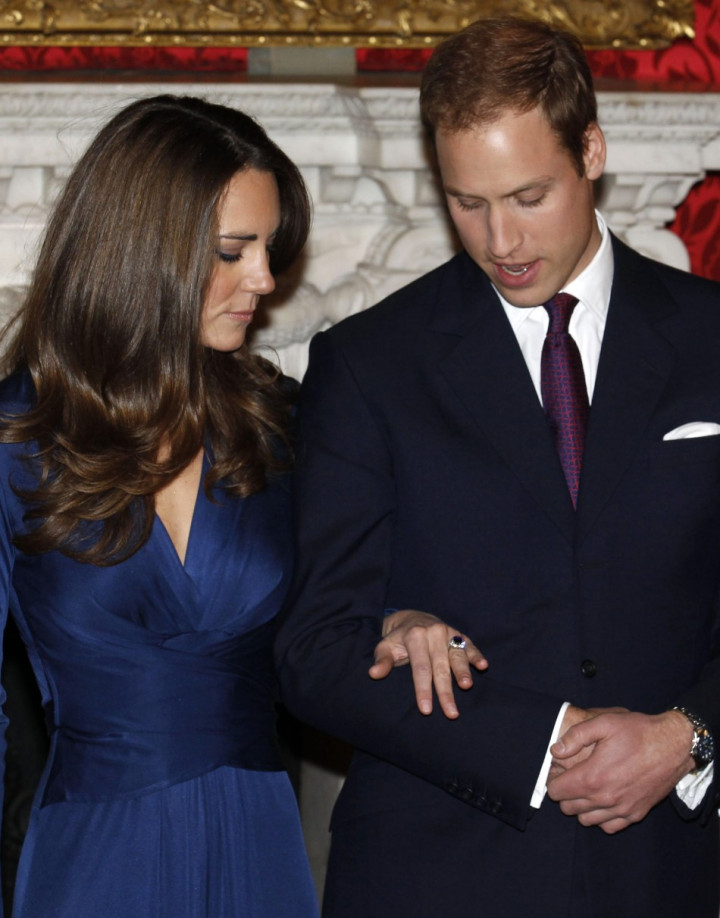 Kate Middleton's engagement ring once belonged to Princess Diana. Prince William proposed to Middleton using the18-carat sapphire and white diamond engagement ring.
Diana chose the elegant cluster ring after becoming engaged to Charles in 1981, and it is thought to be worth around £164,000.
"This was my way of making sure that my mother didn't miss out on today," William said.