A slice of Princess Diana and Prince Charles' wedding cake is being sold for £2,600 ($4,000, €3,700). The 34-year-old fruit cake from the royal wedding, which took place on 29 July 29 1981 is set to be auctioned in Los Angeles.
The piece of cake is still wrapped in the original wax paper and doily and packaged in the white and silver presentation box from Buckingham Palace commemorating the occasion. A note accompanying the presentation box reads: "With best wishes from Their Royal Highnesses, The Prince & Princess of Wales".
The cake has been preserved due to its high alcohol content and is still edible. As it is still intact, it is expected to sell for thousands when it goes under the hammer.
Explaining the importance of the edible royal memorabilia, Sam Heller, from Nate D. Sanders auction house, said: "The wedding of Lady Diana and Prince Charles captured the attention of the world on television and through many newspapers and magazines. And even today, people just cannot get enough of the late Princess.
"Collectors are willing to pay a premium to own a piece of history from the most famous wedding of the 20th century," he said, adding: "Alcohol has preserved the cake making it still edible, although collectors would rather it remain intact."
Michael Kirk, manager for the auctioneer said: "It's a piece of history. I think everyone of our era knows where they were the day Charles and Diana got married. This particular piece of cake was served at the reception just following the wedding, for their closest 120 friends, relatives and guests."
The bidding for the cake begins at £739 ($1,100, €1,017), but could go much higher given the interest around the royal wedding.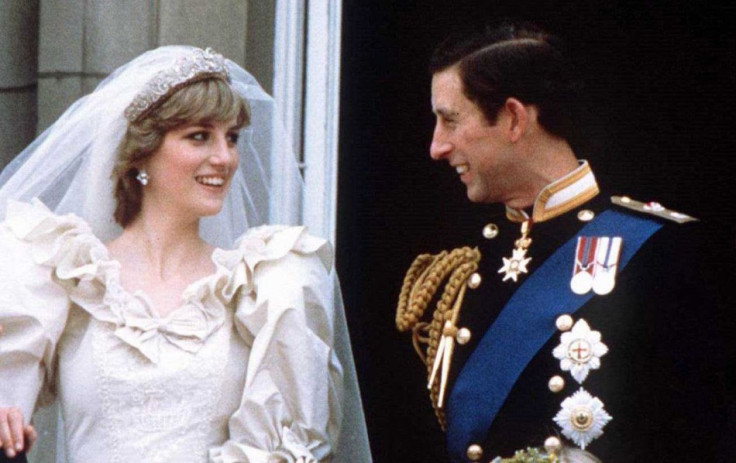 Prince Charles and Diana were married for 15 years from July 1981 until August 1996. Their celebration was hailed as a "fairytale wedding" and dubbed the "wedding of the century". Some 3,500 guests attended the ceremony at St Paul's Cathedral in London, which was watched by an estimated global TV audience of 750 million people. A national holiday was declared in the UK to mark the occasion. The couple later separated in 1992 and divorced in 1996.
Other marquee memorabilia for sale include a wooden rocking chair used by President John F Kennedy while at the White House and his signed Senate identification card. Bidding for the chair begins at £47,000 ($70,000, €64,744). The auction will be held in Los Angeles, California on 17 December.