Prisoner caught having sex with girlfriend in visitor's toilet after child raises alarm
British prisoner loses gym privileges for 'improper behaviour on family visit'.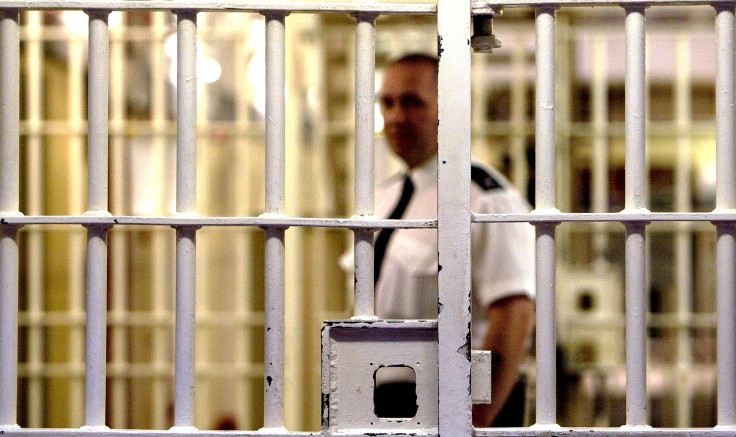 A prisoner in the UK is reportedly in trouble over "improper behaviour on family visit" after being caught having sex with his girlfriend in a visitor's hall toilet.
The 30-year-old prisoner, who has not been named, has since been fined half a week's wages, had his gym privileges taken away and been banned from having visitors for three months.
According to The Sun, one of the couple's two children first raised the alarm to authorities, telling supervisors: "I can't find mummy and daddy."
The visit, which took place on 1 September this year, reportedly left HMP Sudbury on full lockdown as wardens searched for the missing prisoner.
A Prison Service spokesperson said in a brief statement: "A full investigation of this incident is under way."
A source at the jail told The Sun: "The staff had their hands full with the children and didn't notice the man and his girlfriend had disappeared.
"It was only when one of the children said they couldn't find their mummy and daddy that the alarm was raised."
The British prison service does not permit so-called conjugal visitation, unlike other European countries including Denmark and Germany.
In 2016, UK secretary of state for Justice, Elizabeth Truss told MPs that the sex-on-visitation policy was unlikely to change any time soon.
"I'm not entirely of favour of the 'Danish Approach' put it like that. I won't include that," she said in response to a question about ongoing prison reforms.
The year prior, British authorities were forced to launch a probe after multiple reports surfaced about prisoners having sexual relations with partners in full knowledge of guards.
In one instance, a prisoner held in HMP Chelmsford was allegedly given half an hour to have "birthday sex" with his model girlfriend. In another, at least three guards reportedly "turned a blind eye" as a convict had sex with his partner multiple times while in an NHS hospital.
Conservative MP and prisons minister Andrew Selous said at the time: "We've opened an urgent investigation into these allegations. If proven, the public will rightly be shocked.
"If individuals have failed in their duty, they will face the strongest disciplinary penalties."
© Copyright IBTimes 2023. All rights reserved.