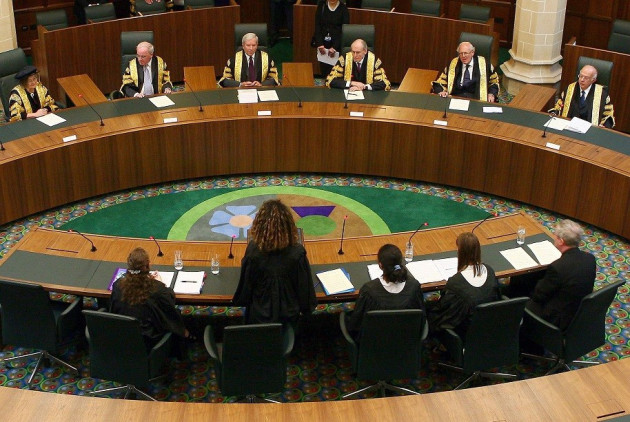 A child rapist and a knife killer have lost their legal bid to overturn a ban on prisoners voting.
Peter Chester, 58, and George McGeoch, 41, went to Britain's Supreme Court to claim the ban violated their human rights under European Union rules.
But at the highest court in the land a panel of seven judges dismissed the claim. The judgement found that European law did not provide citizens with a right to vote and that the matter is for individual member states to decide.
Prime Minister David Cameron called the ruling by a panel of judges "a great victory for common sense" on Twitter.
In Britain, convicts lose their right to vote for the duration of their confinement. Britain has been ordered to scrap the rule by judges in the European Court of Human Rights, who ruled it was too punitive.
Parliament repeatedly defied demands from Strasbourg, but has now caved in by drafting legislation to give some prisoners the vote.
More than 2,000 legal challenges have been lodged by British convicts with the European Court of Human Rights.
Chester and McGeoch both have a history of fighting the government over prisoners' right to vote.
Two years ago, McGeoch demanded £2,500 damages for being excluded from the electoral roll by Dumfries and Galloway council in Scottish elections.
Chester tried four years ago to win the right to vote for prisoners. Three Court of Appeal judges threw his case out, ruling that convicts lose their right to vote upon being sentenced to jail.
Chester, 58, was jailed for sexually assaulting and strangling his seven-year-old niece in Blackpool in 1977.
McGeoch, 41, entered the home of his victim and slashed his throat in 1998. He has been sentenced to extra years while in jail for staging a prison escape during which he locked two officers in their own van.