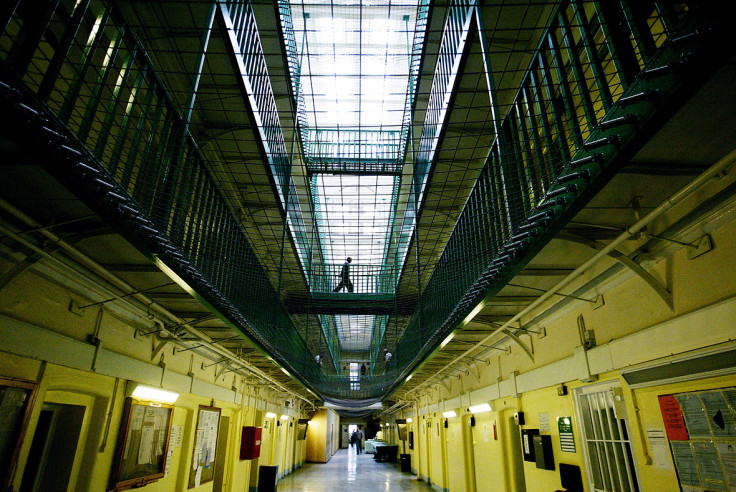 A terrorist incident inside a British prison is more likely now than at any time since the Provisional IRA breakout from a maximum security jail in 1994, an ex-governor who conducted a review into Islamic extremism has said.
Ian Acheson warned radical Islam is "taking hold" in jails and that prison guards lacked the training and resources to combat the threat.
He said some officers had even been too afraid to challenge extremist ideas in prison wings for fear of being branded racist by Muslim prisoners.
Writing in this week's Spectator, Acheson said: "In my view a terrorist incident in a prison is closer now than at any time since the height of the IRA campaign, when Provos escaped from a supposedly 'escape-proof' HMP Whitemoor in Cambridgeshire."
He added: "Prison is an ideal environment for the death-cult ideology of Islamist extremism to flourish. If you confine violent, credulous and impulsive young men hunting for power and meaning with charismatic and psychologically manipulative extremists, you have the right ingredients.
"Add in the grievance narrative that is the IS [Islamic State] trademark, a dash of conspiracy theory, and lace with the glamour of extreme violence and you have the perfect recipe for Islamism.
"We saw it taking hold in several prisons."
In 2015, Acheson was tasked with leading an independent review of the threat posed by Islamist extremism in prisons by the then Justice Secretary Michael Gove.
Published last year, his report recommended isolating a small group of dangerous Islamic hate preachers in special units inside maximum security prisons.
It also called for better selection, training and management of prison imams, control of extremist literature, more skills and support for staff to promote British values, and better preparation for Islamist-inspired incidents in prison.
While Acheson praised current Justice Secretary Liz Truss for implementing the changes, he said he remained "intensely sceptical about the ability – or the will – of the machine she will rely on to enforce them".
He accused senior figures in the prison service of "naivety" over the problem of extremism and said he had encountered a "lethal combination of arrogance, defensiveness and ineptitude" while carrying out his review.
Calling for a "fundamental change of culture at the top", he said more focus should be placed on supporting the front line of prisons.
Last week, the government announced a new 100-man taskforce to fight the "poisonous and repugnant" radicalisation it said is happening inside prisons in England and Wales, including from the far-right.
It will see jails advised on how to deal with specific threats, and prison workers trained on effective ways to deter offenders from being lured into extremism.
Figures suggest that more than 1,000 prisoners are identified as extremist or vulnerable to extremism.
Sam Gyimah, the prisons minister, said: "Extremism is a danger to society and a threat to public safety.
"It is right we come together to bolster our response to the threats posed by radicalisation behind bars, and give our hard-working staff the skills and knowledge they need to keep our prisons and communities safe.
"This new team will lead this strand of important work to help combat and defeat terrorist threats posed by offenders in the prison estate and in the community.
"By countering the poisonous and repugnant activities of extremists, we will help ensure the safe running of our prisons and keep the public safe."