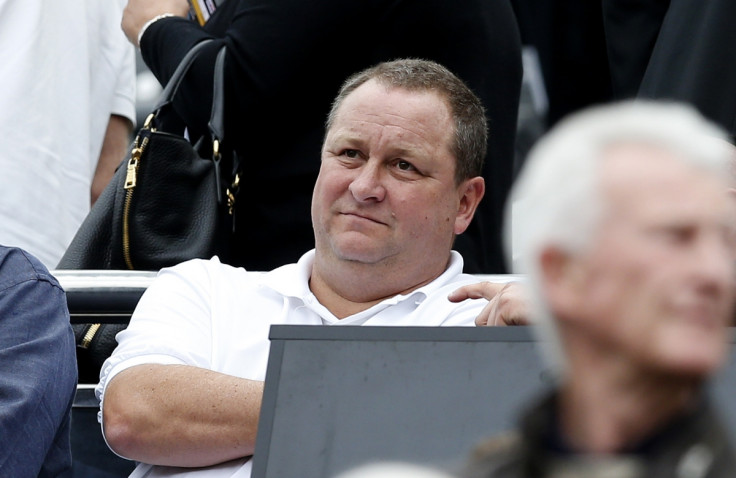 Sports Direct saw its profits slump nearly 60% with the chain blaming the falling pound as it bids to revamp its stores.
It reported a profit of £113.7m in the 12 months to the end of April compared to a year ago, as the firm was buffeted by "currency volatility".
Founder and chief executive Mike Ashley said "the devaluation of sterling against the US dollar has led to a significant impact on earnings and profits".
Sports Direct was caught out by the fall in the pound which followed Britain's vote to leave the European Union in June 2016. Sterling has fallen some 12% against the dollar in that period.
The group sources most of its products from Asia in dollars, and its trading was not hedged for most of last year.
Ashley added that the FTSE 250 group was in the middle of revamping its stores "to become the 'Selfridges' of sport".
The billionaire said: "Sports Direct is on course to become the 'Selfridges' of sport by migrating to a new generation of stores to showcase the very best products from our third party brand partners.
"We have invested over £300m in property over the last year, and I am pleased to report that early indications show that trading in our new flagship stores is exceeding expectations."
Total sales across the group grew by almost 12% to £3.2bn in the period.
Summer in court
The 52-year-old tycoon has been embroiled in a court case this summer with an investment banker over a £15m deal allegedly struck in a London pub, with Ashley still awaiting the verdict.
It comes as Sports Direct also continues to recover from the damage to its reputation after allegations last year over working practices at its Shirebrook headquarters in Derbyshire, with Ashley hauled before MPs for a grilling.
The Newcastle United owner has also snapped up a raft of stakes in struggling high street firms, most recently a 26% holding in struggling Game Digital.
He has also bought stakes in Debenhams, French Connection and Findel.
Sports Direct, which has been without a chief financial officer since last October, also said it had appointed Jon Kempster to the role who will join the company on 11 September.
But shares lifted 7% in early trading, with investors tempted by the prospects of a turnaround.
Hargreaves Lansdown senior analyst Laith Khalaf said: "The force isn't with Sports Direct at the moment. The key culprit for a massive fall in profits is the weaker pound, which has decimated the retailer's margin on sales.
"However, much of this was already baked into expectations, and management's forecast of a rise in earnings next year has piqued the market's interest, with the stock price rising sharply."