Sports Direct bows to shareholder pressure and agrees work practices review
Troubled high street chain now says independent group will look at plans to overhaul board and working practices.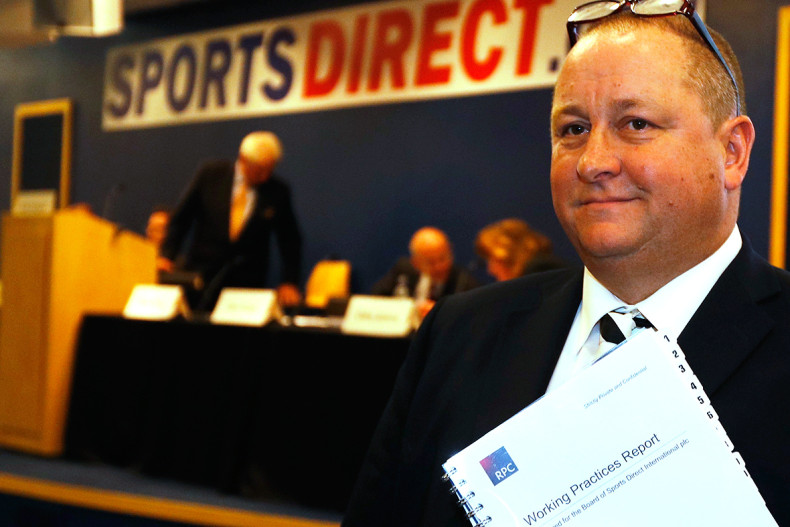 Sports Direct has pledged to carry out an independent review of the troubled retailer's working practices and corporate governance, following concerns raised by shareholders.
The wide-ranging review was initially to be led by the high street chain's law firm RPC, but shareholders complained at the group's annual meeting this September that because the law firm was a regular supplier it could not give independent advice.
But now the company owned by billionaire Mike Ashley says that following "shareholder feedback" at its annual meeting, the review "will now be led by an independent party other than RPC".
The move comes after independent shareholders rebelled at the retailer's annual meeting, with 53% opposing the re-election of chairman Keith Hellawell.
The chairman was kept in place after being backed by founder Ashley, who still owns 55% of the business.
The company has faced sharp criticism over corporate governance and working practices at its warehouse in Shirebrook, Derbyshire, after it was revealed that some warehouse staff were paid below the national minimum wage.
Sports Direct has moved to address concerns by offering casual retail staff guaranteed hours instead of zero hours contracts and ensuring all warehouse staff are paid above the national minimum wage following an initial review by RPC.
Also, the company said the process to select a workers' representative to the retailer's board will be via "democratic staff elections, in which it is anticipated that all staff directly engaged or employed by Sports Direct may vote". It added further details of the vote will be announced at a later date.
A growing number of institutional investors want a clear-out of the existing board, and the introduction of new members with enough experience to challenge Ashley's influence across the company.
The Financial Times reported in August that a company owned by Ashley's brother is involved in distributing products sold by Sports Direct, while in January his daughter's 26-year boyfriend was put in charge of the group's vast property portfolio.