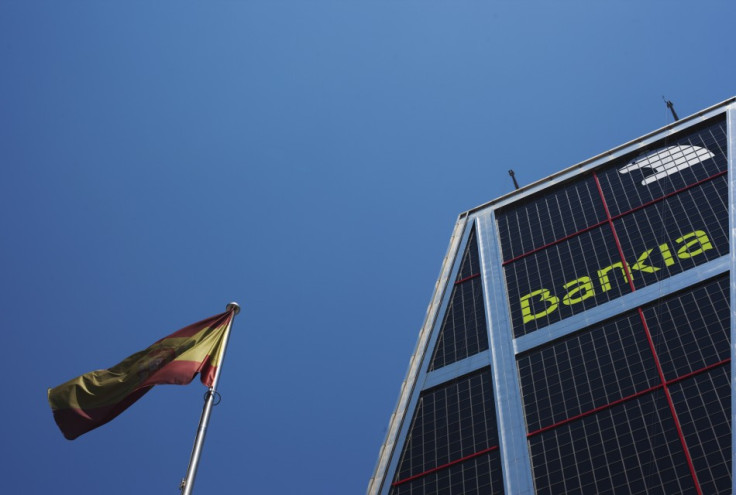 A Spanish bank boss who had been sentenced to six years in prison has been found dead on a hunting estate in Andalusia.
Miguel Blesa, 69, was found with a gunshot wound to the chest in the car park of the Puerto del Toro estate in the town of Villanueva del Rey, according to local media reports.
Witnesses who were with Blesa in the private property near the southern city of Cordoba told police that the former banker left the group early this morning (19 July) saying he was going to take his car.
They described hearing one gunshot moments later, said a police spokeswoman. Police are formally investigating whether the death was a suicide or accident.
For many Spaniards Blesa stood for the management excesses that helped tip the country into its banking crisis.
He was sentenced to six years in jail for his role in a credit card scandal at Bankia and Caja Madrid, the main regional savings bank that in 2010 was merged with six others to create Bankia. Blesa was chairman of Caja Madrid for 13 years to 2009.
Caja Madrid and later Bankia gave their board members and executives credit cards that were used without control.
The 'tarjetas black' (black cards) were not part of normal pay packages and not declared to tax authorities, and were used to fund a €12m (£10.6m, $13.8m) spending spree between 2003 and 2012. The money was spent on clothes, hotel stays and cash withdrawals.
The case engulfed 65 high-profile defendants from across the world of politics and business in Madrid. A Madrid court convicted Blesa and 64 others of misappropriation of funds.
State aid
Among the stiffest sentences were Blesa, who received a six-year term, and former International Monetary Fund chief Rodrigo Rato, who chaired Bankia between 2010 and 2012 and who was handed a four-and-a-half years in prison. Both Blesa and Rato had appealed the ruling.
After an ill-fated 2011 flotation, Bankia was bailed out and nationalised, an event that marked the nadir of the financial crisis and forced the government to request financial aid from its European Union partners.
The sprawling savings bank went on to take in more than €20bn in state support and posted the biggest loss in Spanish corporate history.
Blesa had previously been briefly jailed, in 2013, during an investigation into Caja Madrid's 2008 purchase of a US bank, City National of Florida. That case was eventually dropped, and Bankia sold City National in 2012.