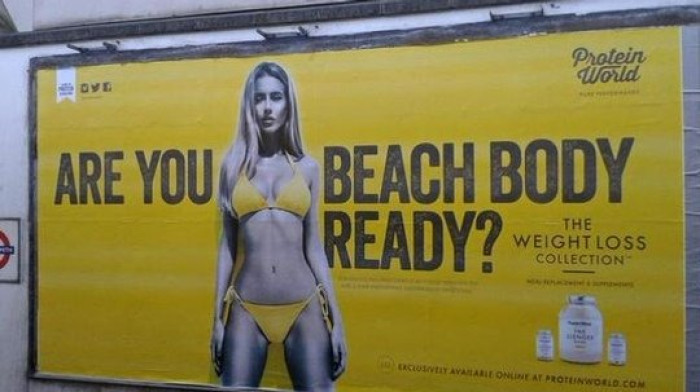 She is one of the most successful plus size models so it was only a matter of time before Ashley Graham spoke out against the controversial "beach body" adverts created by Protein World.
Mocking the original advert, the 22-year-old has taken an image of herself wearing a bikini from a recent Sports Illustrated campaign to replace the previous model.
The US model has also slightly changed the tagline from "Are you beach body ready?" to her own caption, which reads: "Are you ready for this beach body?"
Since sharing her own version on Instagram, Graham has been praised immensely for hitting back at the advert, with one complimentary follower commenting: "I wish I had that self-confidence in my body!" while another simply noted: "How inspirational!"
Thousands of women called for the adverts to be removed from London Underground and on 2 May, a group of people descended on Hyde Park in the capital in a protest campaign named Taking Back The Beach.
The size 14-16 model has become an inspiration to many curvier ladies for being able to crack the fashion industry despite the stereotypes against her.
In an interview with Glamour in 2013, Graham mused over her role model status and concluded: "There are few curvy women to look up to as role models.
"I'm here to remind women that our bodies are beautiful at any size, as long as you are living a healthy lifestyle and taking care of yourself. I've always been a firm believer that obtaining a positive body image starts from within.
"Instead of dwelling on the things I can't change about my appearance, I look at myself in the mirror and embrace everything."
Protein World's CEO Seth Arjun recently defended the adverts and described those who are protesting the campaign as "terrorists".
Speaking to Channel 4, he added of the backlash: "It's good – we gained about 20,000 followers in the last few days. Sales have gone up significantly. What people like is we are standing up for our brand."