Protests as former dictator Ferdinand Marcos given heroes' burial
Many in the Philippines are angered by the way Marcos's family had kept the timing of the burial secret.
Amid protests, former Philippines dictator Ferdinand Marcos has been buried with military honours in a secrecy-shrouded ceremony at a heroes' cemetery in Manila, almost 30 years after his death.
Marcos's widow, Imelda and her children attended the ceremony along with dozens of relatives and friends. After landing at an air base, Marcos's remains were brought by a black limousine to the cemetery, where his flag-draped wooden coffin was placed on a gun carriage and later carried by military pallbearers. A 21-gun salute by a military honour guard rang out during the burial ceremony. A Philippines flag was handed to Marcos' widow after the ceremony.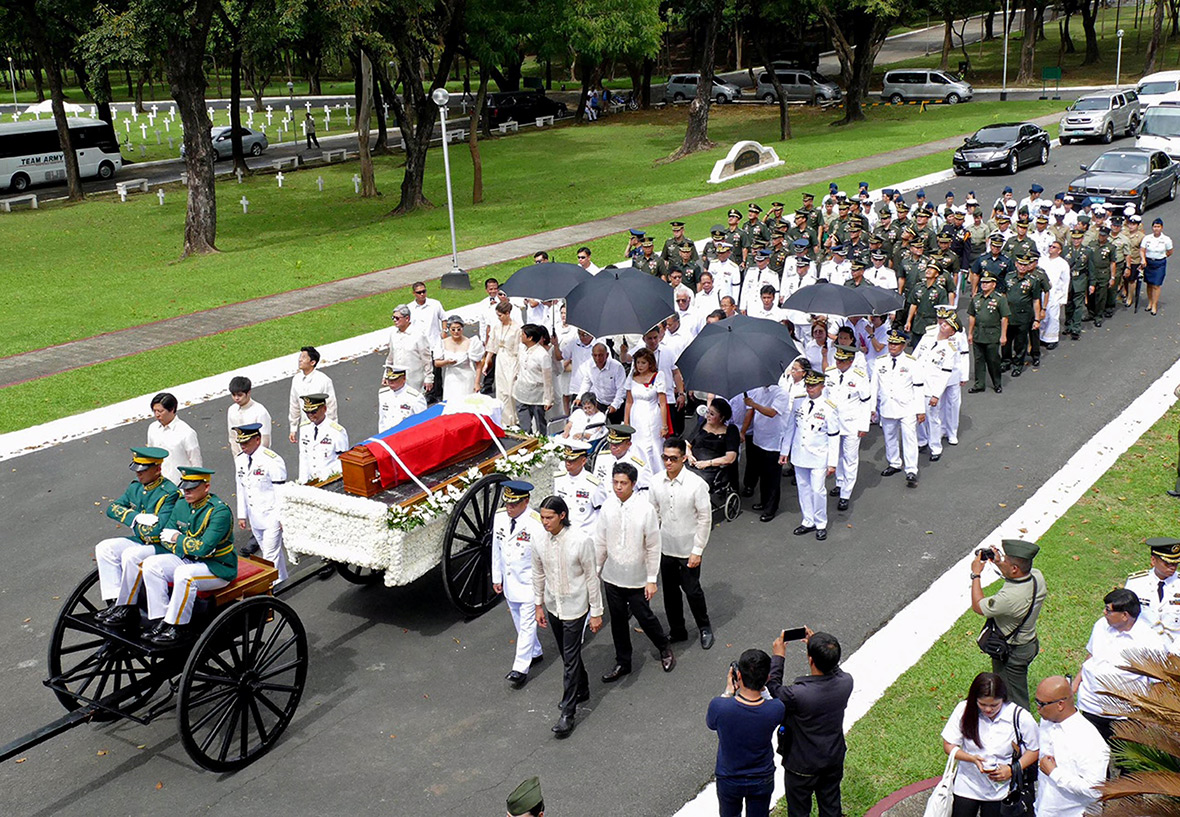 President Rodrigo Duterte, who is attending the Asia Pacific Economic Cooperation summit in Lima, Peru, had given orders in August that the burial could go ahead, fulfilling an election campaign promise. He said it was Marcos' right as a president and soldier to be given a hero's burial.
Thousands of protesters rallied around Manila, some burning pictures of the late ruler. Many in the Philippines are angered by the way Marcos's family had kept the timing of the burial secret. Bonifacio Ilagan, a left-wing activist who was detained and tortured during Marcos's rule, said the dictator was buried "like a thief in the night" in a stealthy fashion similar to when he suddenly placed the country under martial rule.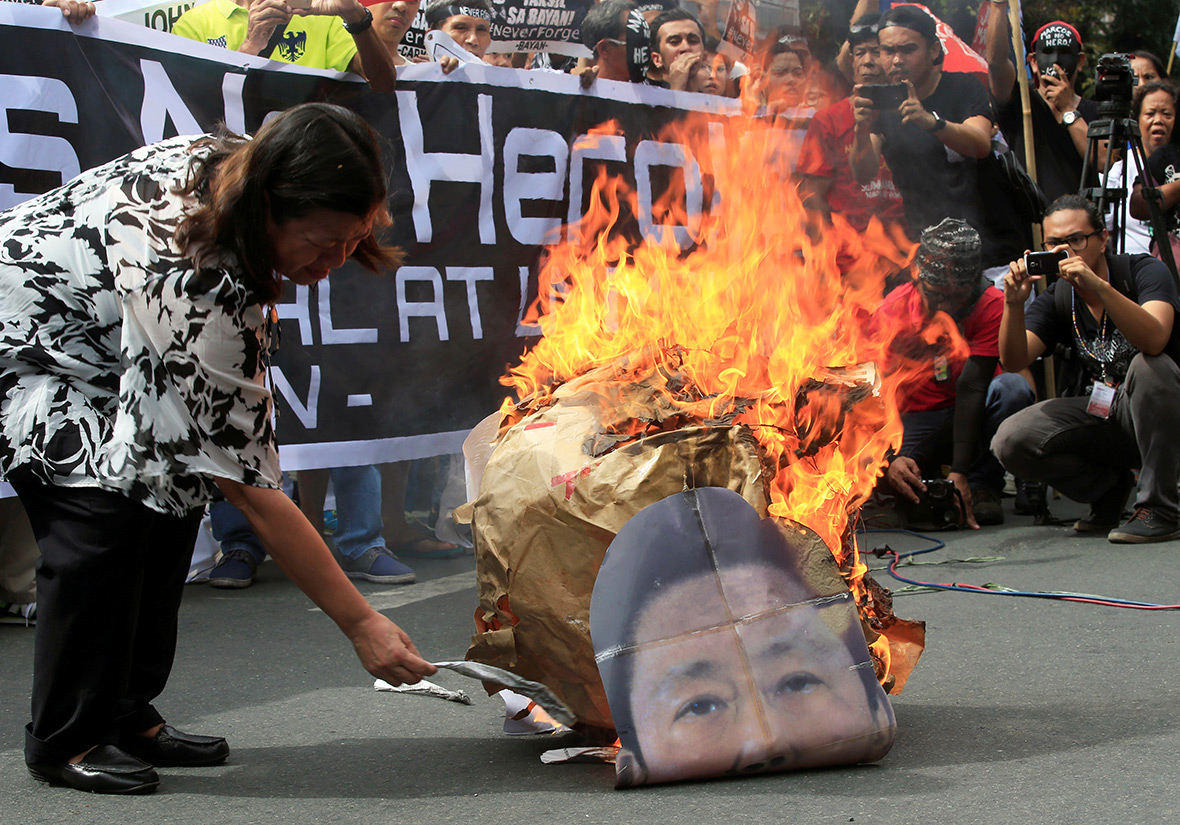 Burying someone accused of massive rights violations and plunder at the heroes' cemetery has long been an emotional and divisive issue in the Philippines.
Marcos had imposed martial law in 1972, before the end of his second term as president. He ruled the Philippines for 20 years, during which time he, his family and cronies amassed an estimated $10 billion in ill-gotten wealth, a commission found. Tens of thousands of suspected communist rebels and political foes were killed. He was chased from office in a people's power revolt in 1986 and died in exile in Hawaii three years later.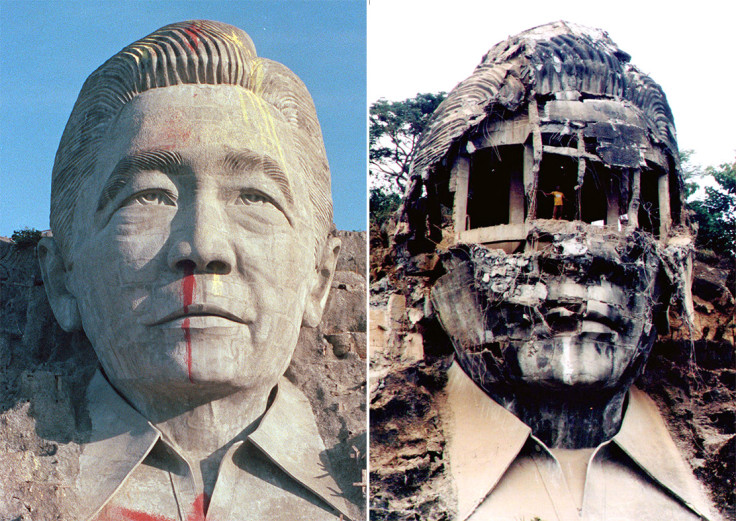 In 1993, Marcos's body was taken to his hometown in Ilocos Norte, where it was displayed in a refrigerated glass coffin and became a tourist attraction. Many people, however, suspect that the body on display was merely a wax dummy.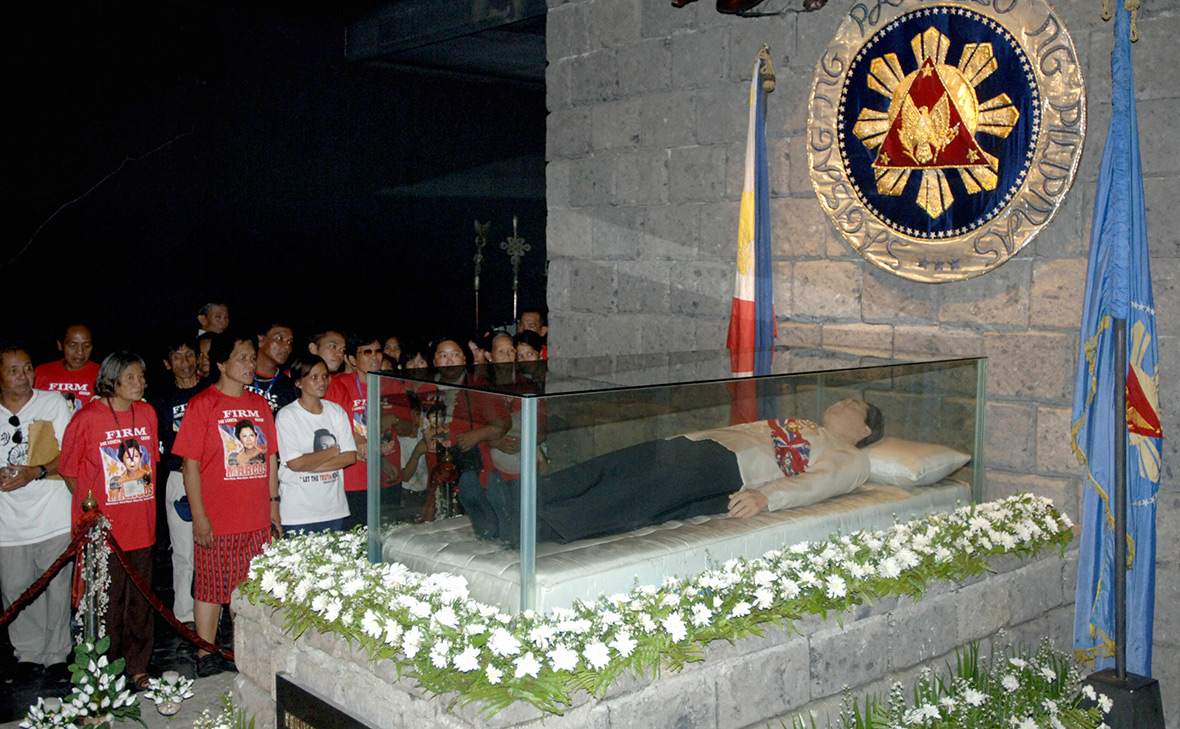 More from IBTimes UK
© Copyright IBTimes 2023. All rights reserved.