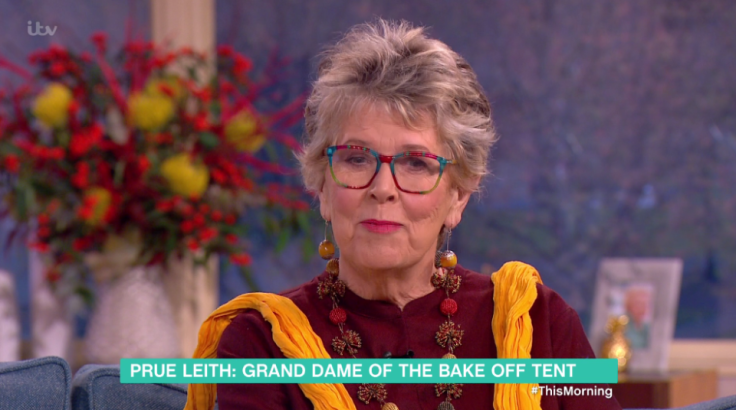 Prue Leith has admitted to feeling "suicidal" after she prematurely announced the Great British Bake Off winner on Twitter, during an emotional interview on This Morning.
The 77-year-old former restauranteur explained how she was holidaying in Bhutan before she mixed up the times when she made the error, announcing Sophie Faldo had won the show 12 hours before the final aired on Channel 4.
Leith tweeted on 31 October: "No one told me judging a #gbbo final would be so emotional. I wanted them all to win. Bravo Sophie".
Fans went berserk over the slip-up, with one person responding: "IS THIS FOR REAL OH GOD" as another put: "As someone who works in social media, having heart palpitations on behalf of Prue Leith".
She subsequently attempted to cover her tracks after deleting the tweet and posting another stating: "It's the #GBBO final! Who will win? Thrilled to say Paul, Noel Sandi & I will all be back! Do you want to join us?"
Explaining the gaffe to Holly Willoughby and Phillip Schofield today, she said: "I think that was the worst half an hour, when I realised what I'd done.
"I was Bhutan and when I got reception in the hotel, there was this mass of tweets and one said 'Don't forget to congratulate the winner' so I tweeted straight away.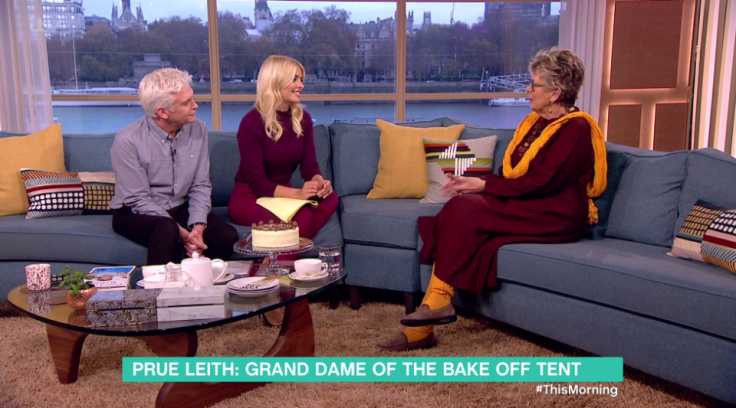 "As soon as it went out, I went into panic mode and I couldn't work my phone, I couldn't figure out how to delete it.
"In the end I rang my PA – she'd already deleted it 89 seconds after I posted it, but it was too late."
Describing how she felt, Leith said: "Suicidal, I mean awful, the thing that upset me most was that it would take attention off the winner.
"Sophie has worked so hard for months and months and the column inches would be filled with my mistake than her hard work.
"Everybody was really nice about it, a lot of very famous people even tweeted or emailed me to say it's exactly what I could have done.
"But you have to be a real idiot to do that. Bake Off had kept the winner a secret for 8 years until I come along and screw it up," she added.
Some viewers felt that her "suicidal" comment was a little insensitive, with one person tweeting: "Prue Leith needs to watch what she is saying! When asked by the presenters how she felt after tweeting the winner of the bake of to early she said she felt suicidal!! Disgraceful !!"
While another said: "Its interesting to hear the truth behind that #GBBO tweet #PrueLeith #ThisMorning".
Most viewers, however, were distracted by the bizarre burgundy and yellow outfit she wore for the interview, with one person stating: "Why was Prue Leith dressed as a Madhymaka Monk on @thismorning today? Is this her new calling?"
As someone else said: "Prue Leith's outfit suggesting an identity struggle, Dalai Lama or Hogwarts reject #ThisMorning".
A third added: "Nice of Prue Leith to pop in to #ThisMorning before her Quidditch match".
This Morning continues weekdays at 10.30am on ITV.