Pshonka's Palace: Inside the Kitsch Mansion of Ukraine's Former Prosecutor General
On Sunday ordinary Ukrainians got their first look inside the palatial residence of their fugitive president Viktor Yanukovich. Now it's the turn of Viktor Pshonka, Ukraine's former prosecutor general, who has reportedly fled the country.
Pshonka's ludicrously opulent mansion in the village of Gorenichy outside Kiev is a monument to bad taste: over-stuffed armchairs, heavy drapes, marble floors, Faberge eggs, religious iconography and hilariously heroic self-aggrandising portraits of Pshonka.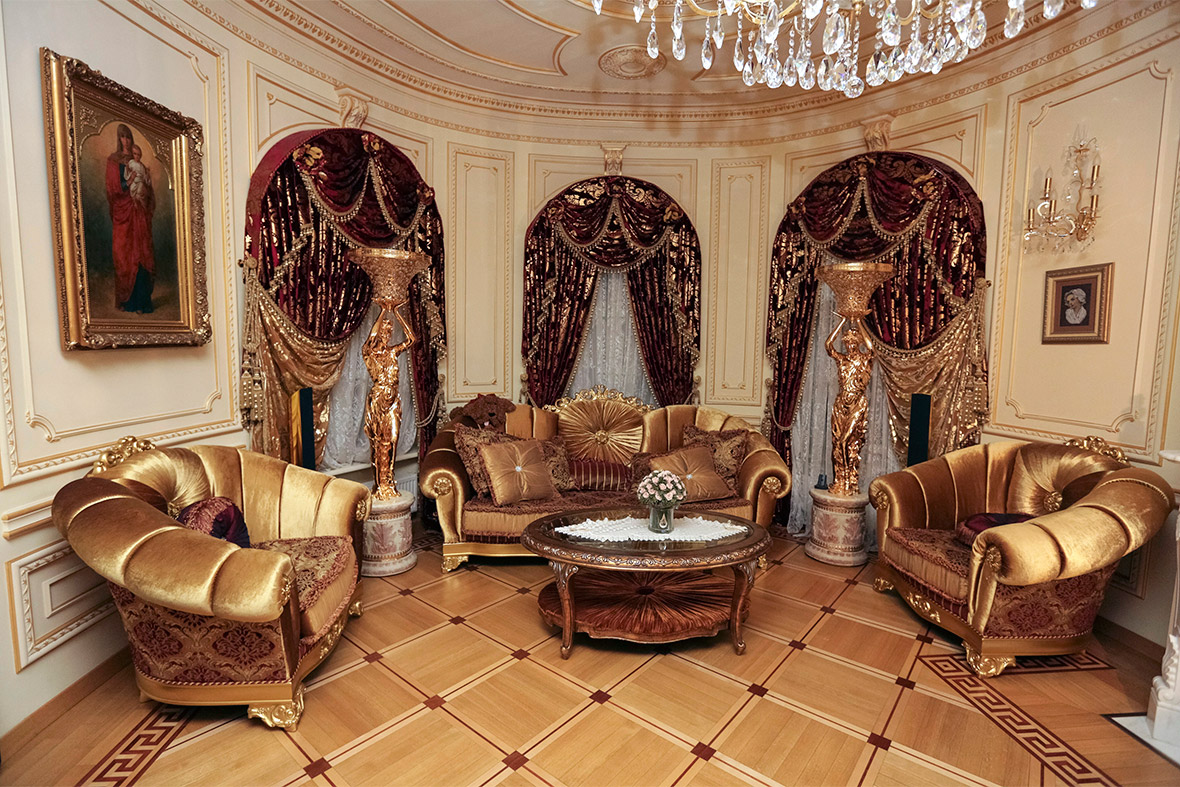 Viktor Pshonka considered himself a friend of Yanukovich and a valuable member of his team. He served as Ukraine's prosecutor general from 2010 until he was ousted in a no-confidence vote on 22 February. He is reported to have fled Ukraine after an arrest warrant was issued.
© Copyright IBTimes 2023. All rights reserved.