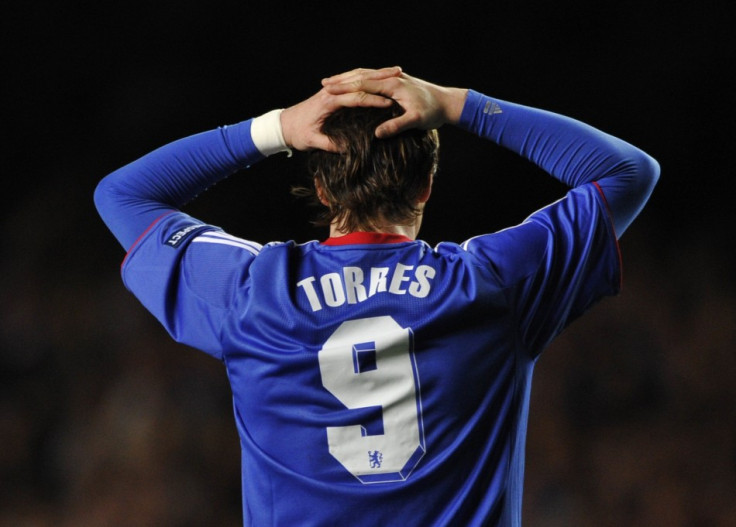 Stan Collymore admits he thought Manchester United may have made a cheeky endeavour to sign Fernando Torres this month.
Rumours in December, which were subsequently denied by Andre Villas-Boas, suggested Chelsea were willing to cash in on their club record signing, and the aforementioned football pundit believes the Spaniard could have been an unlikely target for their bitter Premier League rivals Manchester United.
Sir Alex Ferguson has a wealth of talent at his disposal in the striking department at Manchester United, including Wayne Rooney, Javier Hernandez, Dimitar Berbatov, and Danny Welbeck, and unlike other areas of the Scot's depleted squad, the forwards have in main, remained relatively injury free this season.
Collymore concedes Torres' acrimonious departure from Liverpool to Chelsea last January has patently not worked out, and therefore he envisaged a shock possible foray from Manchester United in January.
Speaking to The People newspaper, Collymore said Torres "has seen his all-round game completely change over the past 18 months" and that they would "surely cash in if an offer of anywhere above the £20million mark came in".
The former England international believes Torres' desire to ensure he remains part of Spain's EURO 2012 plans would inevitably make a move to Manchester United an attractive proposition and Collymore suggests Sir Alex Ferguson could have done a lot worse than explore the possibility of bringing the formerly prolific Liverpool star to Old Trafford.
"He's got a big year with Euro 2012 just around the corner, especially as David Villa is injured. Spain need Torres on top form and that's not going to be the case if he stays at Chelsea. His confidence is shot to pieces and he needs a move." Collymore continued while trying to explain his reasoning behind the Manchester United link.
"I did think Sir Alex Ferguson might have signed him for Manchester United, but that boat has probably sailed now.
"He's got enough options up front, especially with Dimitar Berbatov now on form. I don't think we'll see much activity at Manchester United or Manchester City as those two go head-to-head for the title. They made their signings in the summer and now have more than capable squads."
Manchester United's recent form has heightened rumours and indeed fans' appetite to see a busy month for Sir Alex Ferguson, but in the aftermath of their loss to Newcastle, the long-serving Old Trafford supremo claimed the club would not panic.
"We don't normally lose two on the trot like that. It's no time to panic or anything." The Manchester United manager said. "We have experience to cope with that. You don't want it to happen, but it can happen and you see the results recently prove that. We have to get the show on the road for the run-in in March and April, in particular."