South Sudan's new vice-president has been sworn in during an official ceremony in the capital Juba. Taban Deng Gai, minister of mining and former chief negotiator of the Sudan People's Liberation Movement-in-Opposition ( SPLM-IO), attended the ceremony together with President Salva Kiir.
Earlier in July, a section of the Sudan People's Liberation Movement-in-Opposition ( SPLM-IO) appointed Gai as the acting vice-president, replacing Riek Machar, whose whereabouts are unknown.
Machar, who deemed Gai's appointment as illegal, fled Juba following deadly fighting that left at least 300 people dead earlier in July. He accused government forces of opening fire on his troops, and said he would return to the capital once a third party force is deployed to ensure his and his officials' protection.
The appointment came in spite of Machar's decision to dismiss Gai after accusing him of trying to defect to the SPLM faction headed by Kiir. However, Gai denied he had been dismissed.
Some analysts have pointed out Machar's replacement could create fractures within the opposition with a group supporting Machar and the other supporting Gai. This, coupled with the recent resurgence of violence, is sparking fears that South Sudan could be plunged back into civil war.
However, Sabit A Alley, the South Sudanese envoy to UK, told IBTimes UK Machar's dismissal will not affect the ongoing peace process.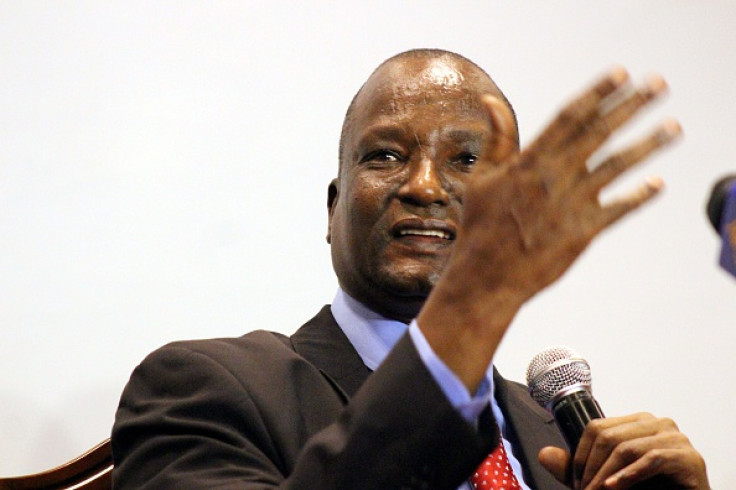 Fears of new civil war and row over peacekeepers
South Sudan's conflict erupted in 2013 when Kiir, of the Dinka ethnic group, fired his deputy Machar, from the Nuer group, and his cabinet.
Ethnic-related violence then spread, with militia groups carrying out attacks in villages and areas known to be inhabited by either the Dinka or Nuer tribes.
More than 10,000 civilians have so far been killed in the conflict, amid allegations of crimes against humanity committed by both sides, including extrajudicial killings, abductions, rape, torture and use of child soldiers. At least two million people have also been displaced.
Although the warring factions have signed at least seven peace deals, violence has continued, and a January report from the African Union blamed both leaders for the ongoing unrest.
The latest outbreak of violence occurred as the country, the world's newest nation, marked its fifth year of independence from Sudan on 9 July 2016. Machar's return to South Sudan and his reinstatement as vice president in April had restored hopes for the implementation of a peace process signed in August 2015. However, tensions have been running high since Machar's return.
The South Sudanese government has been urged by the international community and Uganda, a key ally of Kiir, to accept more peacekeepers in the country, in a plan backed by the African Union (AU). However, the government opposed the plan, with Alley exclusively telling IBTimes UK the country does not want "to be meddled with by foreign troops".