Tensions rise in South Sudan as opposition leader Riek Machar replaced after fleeing Juba
Analysts warn Taban Deng Gai's appointment could create fractures as fears of return to civil war loom.
The South Sudanese opposition has deposed its leader and the country's vice-president Riek Machar. A section of the Sudan People's Liberation Movement-in-Opposition ( SPLM-IO) appointed minister of mining and SPLM-IO chief negotiator Taban Deng Gai as the acting vice-president, at least until Machar returns to the capital Juba.
The move came as Machar's whereabouts are unknown, after he fled Juba following deadly fighting that left at least 300 people dead earlier in July.
Machar, who accused government forces of opening fire on his troops, said he would return to the capital once a third party force is deployed to ensure his and his officials' protection.
"In our resolution also General Taban Deng Gai promised all of us and he will say it to you all, 'I will be the First Vice President of The Republic of South Sudan and if [Riek Machar] returns, he will step down," said spokesperson Ezekiel Gatkuoth, according to Radio Tamajuz.
Machar condemned the appointment, arguing it was illegal. "This is cooked by [President Salva] Kiir and [Chief of General Staff Paul] Malong to kill the peace agreement," Machar's representative in Nairobi told the Daily Nation.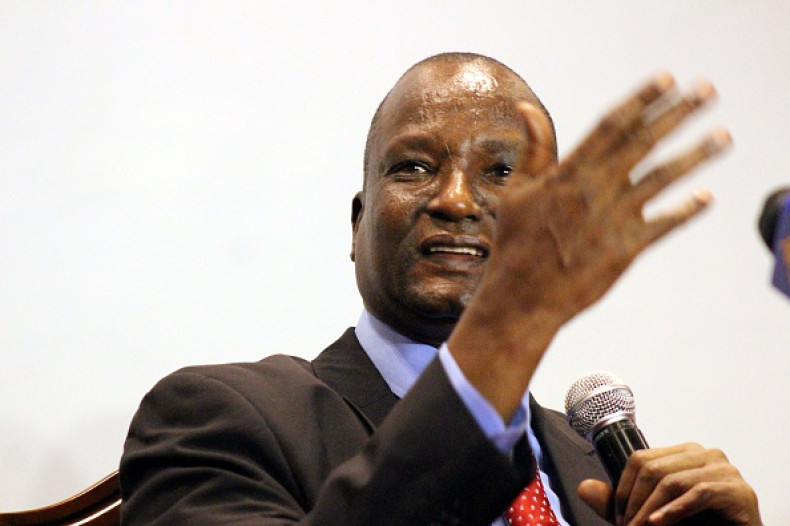 The appointment came in spite of Machar's decision to dismiss Gai after accusing him of trying to defect to the SPLM faction headed by President Salva Kiir. However, Gai denied he had been dismissed.
Some analysts have pointed out the new appointment could create fractures within the opposition with a group supporting Machar and the other supporting Gai. This, coupled with the recent resurgence of violence, is sparking fears that South Sudan could be plunged back into civil war.
The Joint Monitoring and Evaluation Commission (JMEC), in charge of monitoring the full implementation of a peace deal signed last August, criticised Gai's appointment.
Fears of new civil war and row over peacekeepers
South Sudan's conflict erupted in 2013 when Kiir, of the Dinka ethnic group, fired his deputy Machar, from the Nuer group, and his cabinet.
South Sudan conflict explained
Ethnic-related violence then spread, with militia groups carrying out attacks in villages and areas known to be inhabited by either the Dinka or Nuer tribes.
More than 10,000 civilians have so far been killed in the conflict, amid allegations of crimes against humanity committed by both sides, including extrajudicial killings, abductions, rape, torture and use of child soldiers. At least two million people have also been displaced.
Although the warring factions have signed at least seven peace deals, violence has continued, and a January report from the African Union blamed both leaders for the ongoing unrest.
The latest outbreak of violence occurred as the country, the world's newest nation, marked its fifth year of independence from Sudan on 9 July 2016. Machar's return to South Sudan and his reinstatement as vice president in April had restored hopes for the implementation of a peace process signed in August 2015. However, tensions have been running high since Machar's return.
The South Sudanese government has been urged by the international community and Uganda, a key ally of Kiir, to accept more peacekeepers in the country, in a plan backed by the African Union (AU). However, the government opposed the plan, with the South Sudanese envoy in London exclusively telling IBTimes UK the country does not want "to be meddled with by foreign troops".
August 2015 peace deal: The key points
Both parties commit to immediate cessation of violence
Machar to be reinstated as vice president
Foreign troops to be withdrawn
Military personnel in Juba to be replaced by police and guards
Creation of transitional government that will stay in power for 30 months
Presidential elections to be held 30 days before end of transitional government mandate
Probe into abuses committed during conflict (for the full document, click here)
.