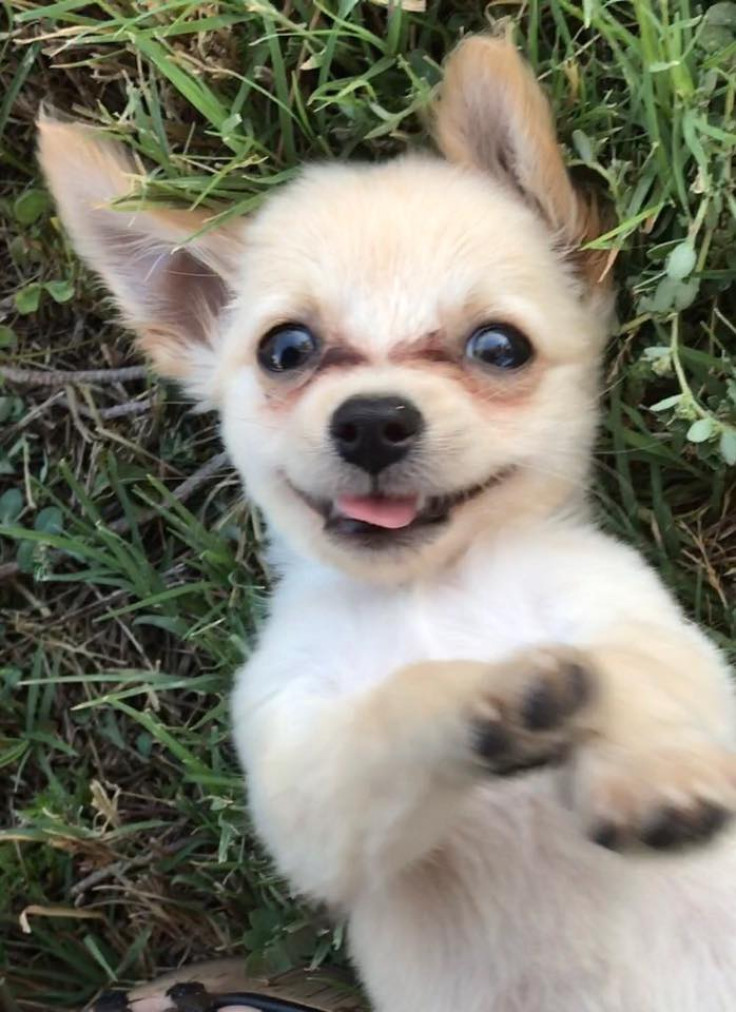 People are often not the only victims of domestic abuse – sometimes its effects are felt by the pets as well. This was made pretty clear over the weekend when a puppy was unceremoniously left at the McCarran Airport in Nevada with a heartbreaking note.
Chewy, a three-month-old Chihuahua was discovered in one of the airport's bathrooms along with a hand-written note from his owner explaining her reasons for abandoning her pet.
"Hi! I'm Chewy! My owner was in an abusive relationship and couldn't afford me to get on the flight," the note read. "She didn't want to leave me with all her heart, but she has no other option. My ex-boyfriend kicked my dog when we were fighting and he has a big knot on his head. He probably needs a vet. I love Chewy sooo much – please love and take care of him."
Following his discovery, the tiny pup was taken to Connor & Millie's Dog Rescue where he received treatment and housing. "This one really got to me. You could tell by the way the note was written that the woman was in dire stress and she didn't want to give him up and she couldn't take him with her," Darlene Blair, of the rescue centre, told NEWS3LV.
"I know it's hard when you're in that situation to trust someone but there are good people out there – and if you're in that situation and you need help to take your dog with you try not to be too afraid to ask for help," she added.
News of Chewy's predicament soon drew animal lovers to the centre in the hopes of adopting the dog. In the meanwhile, the shelter has been sharing updates about Chewy on its Facebook page and mentioned that it had received numerous inquiries about taking him home.
"There is but 1 Chewy and he can go but to 1 home. Please consider the hundreds if not thousands of 'Chewys' loaded with love that are desperately seeking homes in shelters which are at max capacity, rescues are full!" one post mentioned.