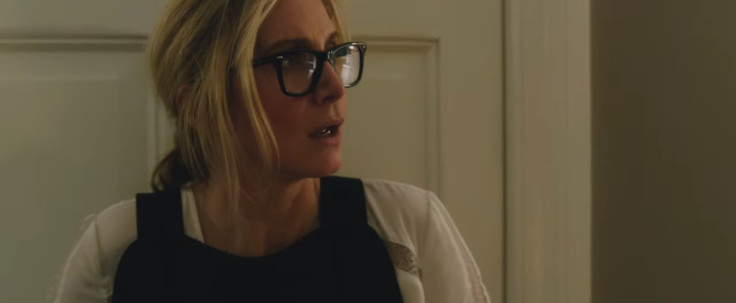 As you may have predicted, Universal Pictures' politics-heavy The Purge: Election Year will be released in the US at the beginning of July to coincide with Independence Day. And to gear us all up for the horror we can expect to see in the movie, the studio has released a new trailer which features a pretty ominous campaign video and a closer look at the plot.
The clip begins like your typical upbeat infomercial... only with random people proudly admitting why they support the Purge. Brandishing "I Purged" stickers on their chests, each one provides eerie answers such as: "Because it's my civic duty" and "because staying in is unamerican." Creepy.
Then we delve into the story a little more and while it's not offering up much in the way of new details, it certainly ups the ante when it comes to violence. Senator Charlie Roan (Elizabeth Mitchell) is hell-bent on bringing the idea of the Purge to an end, after a family tragedy changed her life when she was younger. But some people in the government don't agree with her beliefs and vow to use this year's Purge as a way to get rid of her before she can influence changes in the current legislation.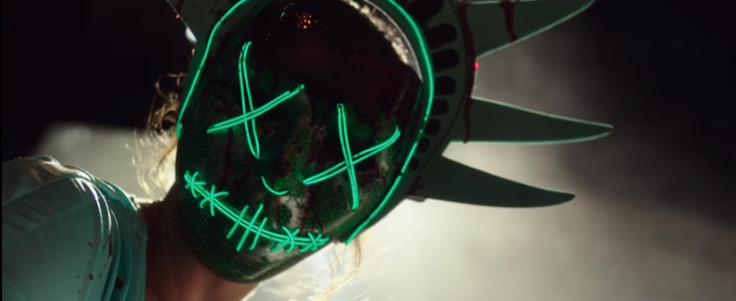 As it becomes more and more evident to Roan that people want her dead, she teams with special security guard Sergeant Leo Barnes (Frank Grillo, reprising his role from the second movie), who vows to keep her safe during the allocated 12 hours so she can continue on her road to becoming president and abolishing the Purge. But when a betrayal sends them on to the streets of Washington DC on the one night when no help is available, the pair are forced to come up against mace-wielding, gun-toting, guillotine-using, masked maniacs in order to stay alive until dawn.
The new trailer goes heavier on the politics-angle of the film too, providing glimpses of the Lincoln Memorial, the US Capital Building and killers wearing Abraham Lincoln and George Washington costumes. Complete with the tagline, "Keep America Great", it's pretty obvious that this film might just prove controversial for some. See it in the US from 1 July and the UK from the 15th.
For more entertainment news follow A-List on Twitter @Alistinsider