Every year, Jewish communities across the world celebrate the annual holiday of Purim, to acknowledge the deliverance of the Jewish people from a plot to exterminate them in the ancient Persian empire 2,500 years ago, as recorded in the Biblical Book of Esther.
Also known in Hebrew as The Scroll, The Book of Esther is in the third section of the Jewish Tanakh and in the Christian Old Testament. It describes how Haman, the royal vizier to King Ahasuerus, planned to kill all the Jews in the empire, but his plans were foiled by court official Mordecai, and his cousin and adopted daughter Esther, who had risen to become the Queen of Persia. The day of deliverance has since become a day of feasting and rejoicing.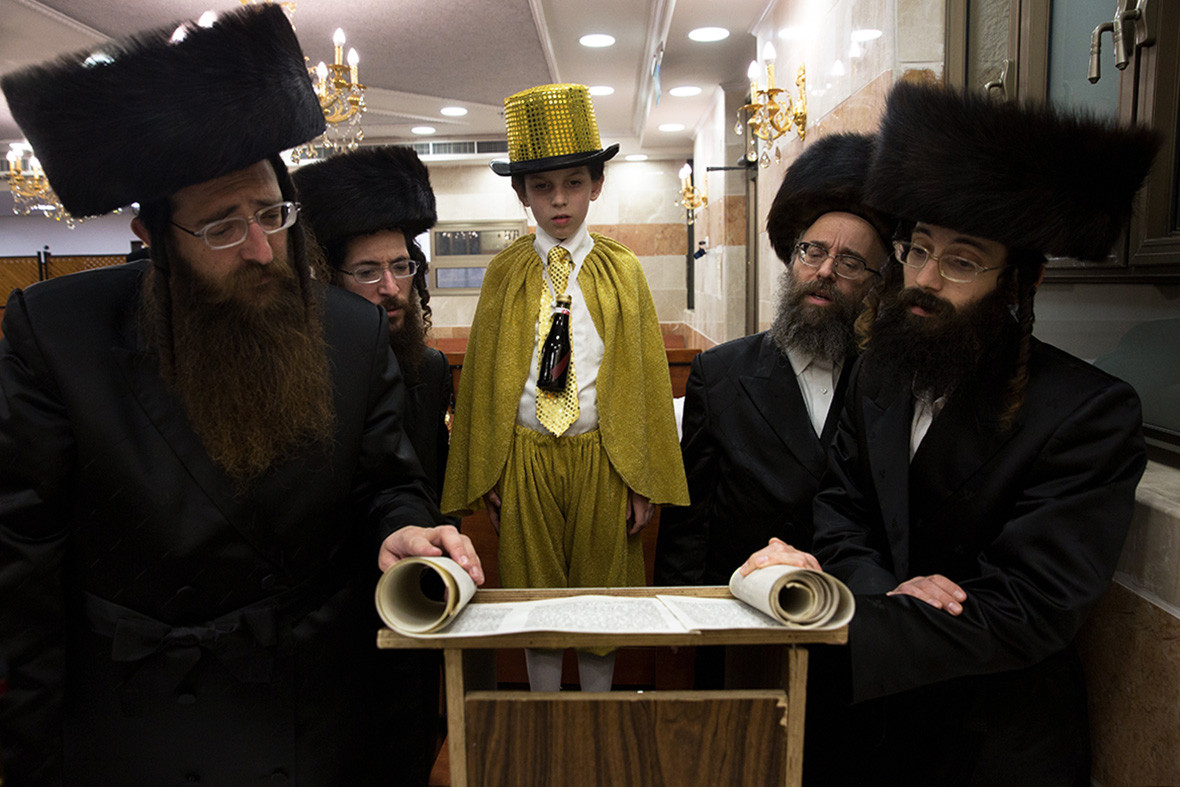 During the festivities, Ultra-Orthodox Jews listen to a reading of the Book of Esther, known as the kriat ha-megillah, usually in a synagogue, in which special prayers are said. It is also customary to donate money to the poor at Purim, a custom known as mattanot la-evyonim.
Various dishes are specifically prepared, including hamantaschen (meaning Haman's ears) which is a sweet pastry filled with nut butter. A large braided bread called a challah is also eaten and men are encouraged to drink to excess. On the day of Purim, it is common to greet friends and family by saying "Chag Purim Sameach", which is Hebrew for "Happy Purim". They also send each other baskets of food and drinks, known as mishloach manot.
Purim is celebrated annually according to the Hebrew calendar, on the 14th day of the Hebrew month of Adar.