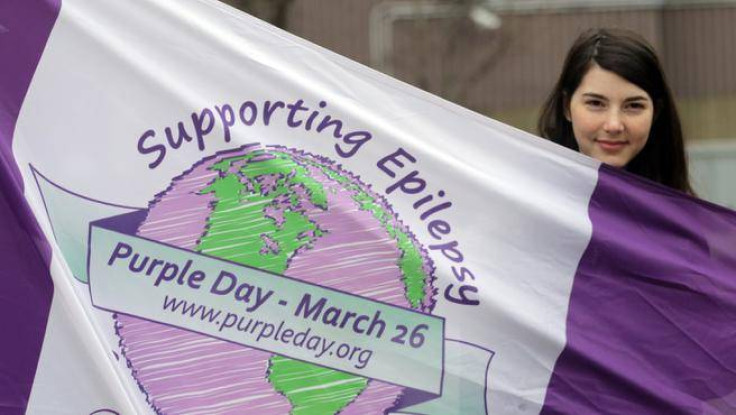 Purple Day is an international day dedicated to increasing epilepsy awareness. Every 26 March, around the world people wear purple and host events to raise awareness of a condition that affects more than 50 million people. Some are also encouraged to wear a lavender ribbon, often associated with epilepsy because lavender represents isolation and solitude, a dominant feeling for many with epilepsy.
History of Purple Day
Established in 2008 by nine-year-old Cassidy Megan of Nova Scotia, Canada, she told her friends about her epilepsy after a presentation in her class by the Epilepsy Association of Nova Scotia. At first, Megan was afraid that other children would make fun of her. Then she came up with the idea of Purple Day where people would wear purple to show support for those living with epilepsy.
The Epilepsy Association of Nova Scotia came on board in 2008 to help develop Megan's idea, which is now known as the Purple Day for Epilepsy campaign.
Over the last eight years, Megan's message of courage has spread across the world. Purple Day is now the biggest international awareness day for epilepsy and people everywhere are stepping up and sharing their stories and wearing purple.
What is epilepsy?
Epilepsy is a neurological condition marked by seizures, which start in the brain, that can lead to physical injuries including broken bones. It is usually only diagnosed after a person has had one, or more, seizures which either relate to a brain injury or family history but often the cause is unknown. Known genetic mutations are directly linked to a small proportion of cases.
Why should we be more aware?
Epilepsy is the fourth most common neurological disorder and affects people of all ages – about 1 in every 100 people. How epilepsy is perceived or how people are treated (stigma) is considered a bigger problem than the seizures themselves because it can affect relationships.
People in some parts of the world still believe that those with epilepsy are cursed. This results in many people with epilepsy denying suffering seizures. In India and China, epilepsy is a social justification to deny marriage. Even in the UK, prior to 1970 laws prevented people with epilepsy from marrying. In Tanzania, as in other parts of Africa, epilepsy is associated with possession by evil spirits, witchcraft or poisoning, and is incorrectly perceived as contagious.
A recent survey in UK by Epilepsy Action questioned almost 700 people with epilepsy to explore how they feel about talking to others about their condition. Of those surveyed, 1 in 5 expressed feeling uncomfortable or very uncomfortable talking about epilepsy even with friends.
How is Purple Day celebrated?
In 2009, the New York-based Anita Kaufmann Foundation and Epilepsy Association of Nova Scotia joined forces to launch Purple Day internationally. Their combined efforts have led to the involvement of numerous organizations, schools, businesses, politicians and celebrities around the world participating in Purple Day.
The celebration of the day has spread over the globe in the past eight years . People hold fundraisers, and awareness campaigns in schools, colleges and workplaces. The most common form of support is by simply wearing the colour purple or sporting a lavender ribbon.
Iconic buildings in the UK switch on purple lights to express solidarity with the cause. Many purple-themed fundraisers are also held all over the UK.
To check out the various events marking this day around the globe this year click here.