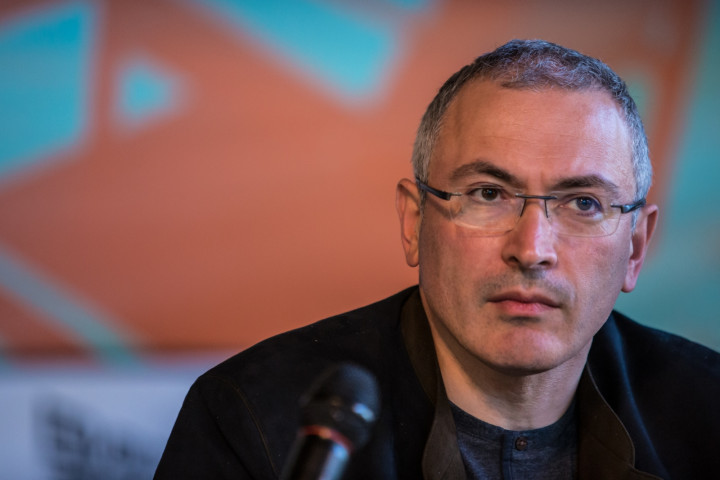 Former oil tycoon Mikhail Khodorkovsky, who was jailed after criticizing Russian president Vladimir Putin, has said that he would be prepared to lead Russia to carry out "reform".
After his release last year from a decade-long prison sentence, Khodorkovsky said that he had no intention to enter politics.
However speaking to French newspaper Le Monde after re-launching the online political movement Open Russia, he said that "if necessary" he would be willing to become president.
"I would not be interested in the idea of becoming president of Russia at a time when the country would be developing normally," he said. "But if it appeared necessary to overcome the crisis and to carry out constitutional reform, the essence of which would be to redistribute presidential powers in favour of the judiciary, parliament and civil society, then I would be ready to take on this part of the task."
The Open Russia movement aims to provide a platform for those who want reform, and to challenge Putin's increasingly autocratic grip on power.
"A minority will be influential if it is organised," Khodorkovsky said.
Paris-based economist Sergei Guriev and London-based businessman Yevgeny Chichvarkin, who claim to have been driven from Russia by the FSB, the successor to the KGB, also attended the ceremony.
Exiled reformer
Khodorkovsky, who now lived with his family in Switzerland, stressed that the group is not a political party, but is a platform for reformers who want Russia to form closer ties with Europe.
"We support what they call the 'European choice' or a state governed by the rule of law," he said.
"We believe that the statement 'Russia is not Europe' is a lie that is being imposed on society on purpose.
"This is being done by those who want to rule the country for life, those who want to spit upon law and justice," Khodorkovsky said in a thinly veiled reference to Putin, who has been widely criticized for his increasingly autocratic rule.
"We are Europe, both in terms of geography and culture.
"We are not simply Russian Europeans. We are patriots. And true patriots even during pitch-dark
reactionary times should serve their country and their people."
Khodorkovsky's spokeswoman, Olga Pispanen, said that immediately after the website's launch it came under attack from hackers.
There were also reportedly attempts to prevent activists travelling from Russia to attend the ceremony.
Khodorkovsky was arrested in 2003 and charged with fraud after funding opposition parties in Russia. He was sentenced to 10 years imprisonment, but was pardoned by Putin. Afterwards Khodorkovsky left Russia.
He claims the charges were politically manipulated, and the Russian judiciary is in Putin's pocket.