American designer Tommy Hilfiger has spoken out in defence of Melania Trump, after another fashion figure suggested people should not associate with the next first lady or her family.
Hilfiger urged designers not to get involved in politics after Sophie Theallet said she would not be involved in dressing Trump once she became first lady and suggested other designers should follow suit in protest of her husband Donald Trump's political views.
He told the LA Times in response to comments made by Theallet: "I think Melania is a very beautiful woman and I think any designer should be proud to dress her.
"Ivanka is equally as beautiful and smart, although she wears her own clothes. I don't think people should become political about it.
"Everyone was very happy to dress Michelle [Obama] as well. I think they look great in the clothes. You're not gonna get much more beautiful than Ivanka or Melania."
Few designers have responded to the comments made by Theallet, and it is not yet clear whether other fashion insiders are likely to follow her example and refuse to dress the next first lady.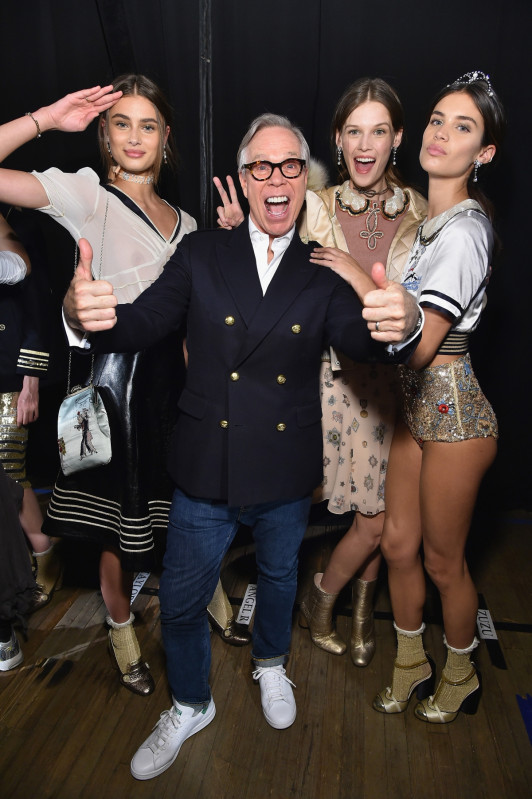 "As one who celebrates and strives for diversity, individual freedom and respect for all lifestyles, I will not participate in dressing or associating in any way with the next first lady.
"The rhetoric of racism, sexism and xenophobia unleashed by her husband's presidential campaign are incompatible with the shared values we live by," Theallet wrote in comments that Hilfiger responded to.