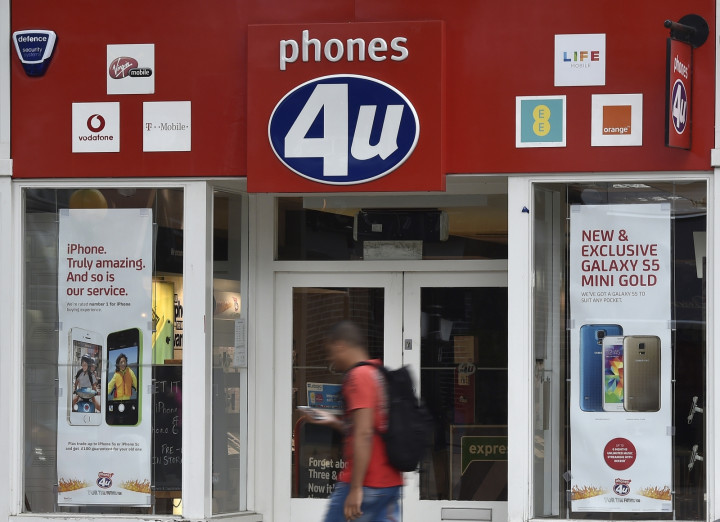 Phones 4U's administrators PwC said there was little chance of a proposed debt-for-equity swap succeeding, as its bondholders attempt to find ways to keep the stricken retailer afloat until a buyer can be found.
Rob Hunt at PwC said they were considering all restructuring options, including the bondholders' proposal, but added there is "no realistic prospect for a debt for equity swap," during a phone call with bondholders.
Brown Rudnick, a US law firm which is acting on behalf of the bondholders, said they were willing to take "a significant write down on their debt".
The bondholders, which includes the likes of heavyweights Fidelity and BlackRock, had proposed a debt-for-equity swap which would wipe out most of the £760m debt.
The holders of some £430m senior secured notes, which rank after a £125m credit facility likely to be paid, face heavy losses in the administration process, the FT reported.
Phones 4U, owned by private equity firm BC Partners, placed the blame for its sudden demise squarely at the door of the retailer's main phone contract providers: Vodafone was first to announce the shock decision and EE followed suit soon after.
Its founder, John Caudwell, blasted the group's erstwhile network providers for the "assassination" of the firm he built up from scratch, calling them "reckless" and "predatory".
However, Vodafone has said the group's management were burdened with interest payments on £205m of high-interest debt loaded on to it by BC Partners.
In consequence, Phones 4U it did not offer terms that were competitive with its main rival Carphone Warehouse, according to Vodafone.
Phones 4U entered administration on Monday 15 September risking some 5,596 UK jobs.
Dixon Carphone has since stepped in to offer 800 jobs to employees at Phones 4U concessions within Dixons-owned Curry's stores, which were slated to be closed at end of the year.