Pyongyang envoy says North Korea will develop long-range missile to 'strike enemies'
Choe Myong-Nam said his country wanted to be able to strike an enemy first.
A North Korean envoy has warned that Pyongyang will accelerate its nuclear and missile programme and try to develop inter-continental ballistic missiles.
Deputy ambassador at the North Korean mission to the United Nations in Geneva, Choe Myong-Nam, said his country did not fear sanctions and sought the nuclear capability to strike an enemy first.
In response to joint military exercises taking place with the US and South Korea, he told Reuters: "We have no other choice but to continue with our full acceleration of the nuclear programmes and missile programmes.
"It is because of these hostile activities on the part of the United States and South Korea. We strengthen our national defence capability as well as pre-emptive strike capabilities with nuclear forces as a centrepiece."
Earlier in the week, North Korea released a video depicting a US aircraft carrier on fire.
The Trump administration is looking at imposing tougher sanctions on Pyongyang, which was raised in talks between US Secretary of State, Rex Tillerson and Chinese leader Xi Jinping.
He had earlier stated that the US could strike militarily against the regime's nuclear threats.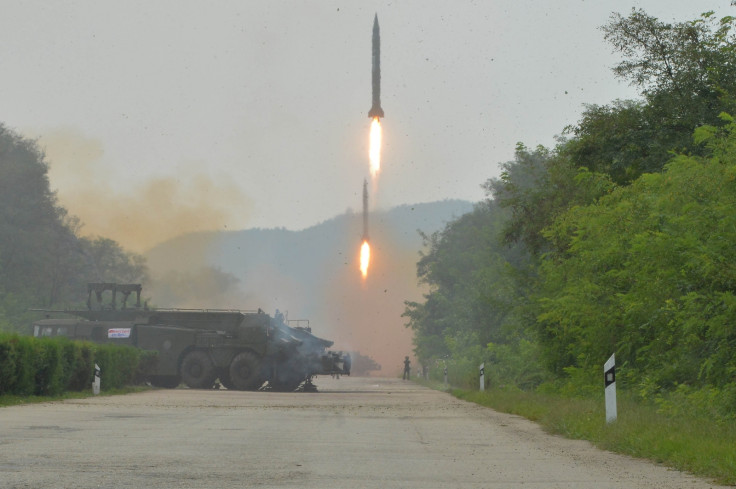 © Copyright IBTimes 2023. All rights reserved.