US considering seizing assets of Kim Jong-un and family under North Korea policy
President Trump is expected to receive North Korea policy recommendations within weeks.
The new US administration under President Donald Trump is considering seizing assets of North Korean dictator Kim Jong-un as well as his kin outside the reclusive state as part of broader measures to deal with nuclear threats. Harsher sanctions are also under consideration, US officials have reportedly said on Monday (20 March).
Sources familiar with White House deliberations on countering threats from the Pyongyang regime added that the president was expected to receive recommendations on his North Korea policy within weeks.
Trump reportedly met national security adviser H.R. McMaster on Saturday (18 March) – hours after North Korea conducted a rocket-engine test – and said that the country's dictator Kim was "acting very, very badly". Kim oversaw the test and termed it as a historic event for the country.
McMaster is compiling the policy recommendations, which is expected to reach the president's desk within weeks. A US official told Reuters that the recommendations could possibly be sent to Trump before his upcoming meeting with Chinese President Xi Jinping in early April, when North Korea is expected to be the top issue of discussion.
The North Korea policy recommendations reportedly include harsher sanctions on the country to cut all links to global financial system. US Secretary of State Rex Tillerson has already privately warned China of "secondary sanctions" on companies and financial institutions that deal with Pyongyang.
The White House administration is also considering speeding up efforts to seize assets of Kim and his family outside North Korea, the official added.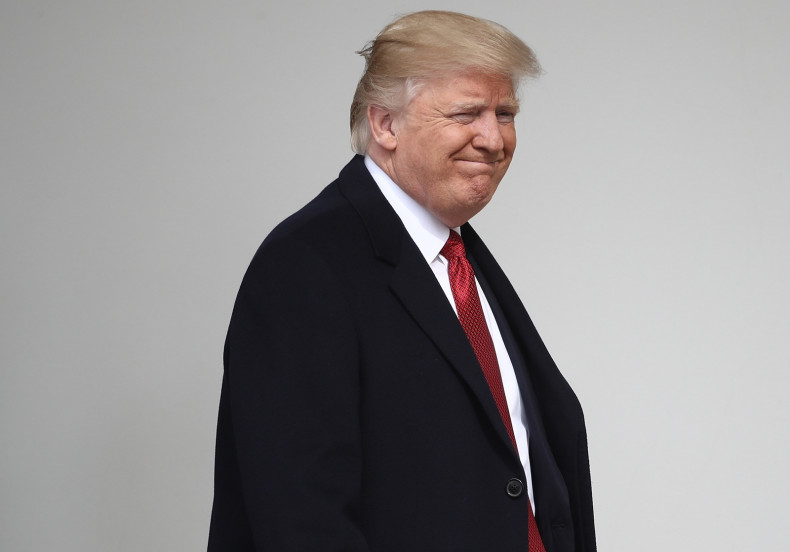 With regard to the military aspect of dealing with North Korean threats, the recommendations included a strengthened US presence in the Korean peninsula and deployment of advanced missile defences like the Terminal High Altitude Area Defense system or Thaad – initially in South Korea and possibly in Japan, Reuters wrote, citing US officials.
Another US government source told the news agency that Trump could also consider escalating cyber attacks and other covert actions to contain North Korean leadership.
"These options are not done as stand-alones," the first US official said, adding, "It's going to be some form of 'all of the above,' probably excluding military action."