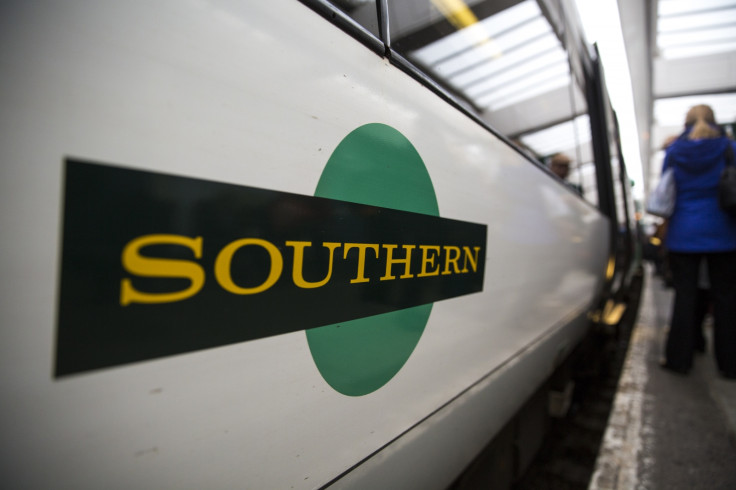 The owner of Southern Rail has been fined £13.4m ($17.3m) by the Department for Transport over its poor performance.
It comes after strikes by trade unions disrupted services and caused lengthy delays for passengers on Southern over the past year.
Govia Thameslink Railway (GTR) said the settlement was a "fair outcome" and accepted that its performance had fallen short of requirements, causing frustration for passengers.
The government said the fine could have been larger but that it had accepted GTR's arguments that industrial action and unusual levels of staff sickness were partly to blame for the poor performance.
GTR will spend the £13.4m amount on improving its services.
The settlement was announced on the final day of a High Court-imposed deadline for Transport Secretary Chris Grayling to come to a decision on the dispute.
The Association of British Commuters had lodged a case against the government, saying there had been an unreasonable delay in determining whether Southern had breached its franchise obligations.
GTR chief executive Charles Horton said: "We are pleased that this issue has been concluded, and accept and are sorry that our service levels haven't been good enough for passengers.
"We run the most congested network in the UK where passenger journeys have doubled in the last twelve years. This has meant we have been running services for more and more passengers while also allowing stations to be rebuilt, platforms extended, track and signalling replaced and new trains and technology introduced too."
The RMT union hit out at the settlement amount as no more than "a slap on the wrist" for Southern.
"No wonder the company are gloating. Chris Grayling has let them off the hook big-style," said Mick Cash, general secretary of RMT.
"This is yet another case of the government and their rail industry cronies investigating themselves while the services they are responsible for are a global laughing stock."
Southern Rail's network is used by around 300,000 commuters a day.