The United Arab Emirates (UAE) has warned its citizens against publicly expressing anything in favour of Qatar after several Arab nations decided to sever ties with Doha.
Saudi Arabia, UAE, Egypt, Bahrain and the Western-recognised governments of Libya and Yemen as well as the Maldives cut ties with Doha on Monday (5 June), accusing it of supporting terror groups, including the Islamic State. The countries also denounced Qatar's perceived tolerance of Saudi Arabia's arch-rival, Iran.
However, Qatar denies all accusations.
The UAE has now banned its people from expressing their sympathy towards Qatar on social media or elsewhere. It has threatened to punish offenders with a jail term of up to 15 years, media reports said.
Besides a jail term, anyone who threatens the national interests, unity and stability of the UAE will also face a fine not less than AED 500,000 ($136,112, £105,584), local media reported.
"Strict and firm action will be taken against anyone who shows sympathy or any form of bias towards Qatar, or against anyone who objects to the position of the United Arab Emirates, whether it be through the means of social media, or any type of written, visual or verbal form," Gulf News quoted UAE Attorney-General Hamad Saif al-Shamsi as saying.
Since the Qatar crisis erupted on Monday, Twitter has been witnessing heated discussions with slogans against and in favour of the isolated Arab nation. Twitter is a popular social medium in the Arab world, especially in Saudi Arabia, Reuters noted.
News organisations in the oil-rich nations have also been engaged in war of words over the issue.
Qatari nationals living in Saudi Arabia, UAE and Bahrain have been given two weeks to leave the countries. All transport links with Qatar have already been suspended.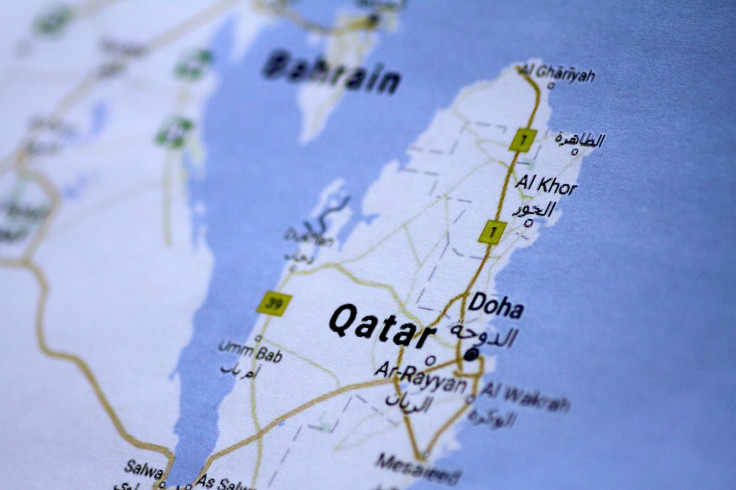 Iran has accused the US of escalating the diplomatic crisis, with President Hassan Rouhani's deputy chief of staff, Hamid Aboutalebi, tweeting: "What is happening now is the preliminary result of the sword dance." He referred to US President Donald Trump taking part in a traditional ceremonial dance during his first foreign visit to Riyadh last month.
On Tuesday (6 June), Trump took credit for isolating Qatar from the rest of the Arab countries as he tweeted saying his trip to Saudi Arabia was "already paying off".