Qatar World Cup 2022 Whistleblower Phaedra Almajid Claims Fifa 'Falsely Discredited' Her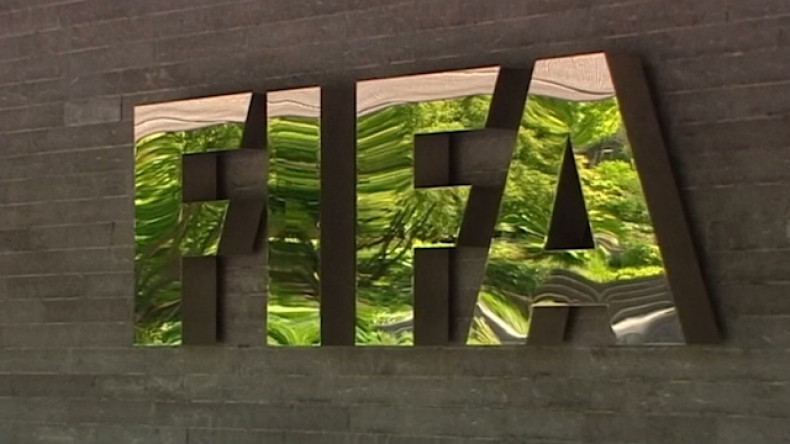 Whistleblower Phaedra Almajid, who accused Qatar of corruption when it sought its place as the host of the 2022 World Cup, has hit out at Fifa for "falsely discrediting" her in a controversial investigative report.
Almajid spoke after the game's ruling body - headed by Sepp Blatter - published a report on widespread corruption claims.
It dismissed her evidence to the enquiry as unreliable and inaccurate last week.
Almajid has now complained to Fifa, also claiming it breached a confidentiality agreement which was a condition of her testimony.
Almajid is a former member of the Qatari team which won the 2022 World Cup. She quit in 2010 over concerns about behaviour by colleagues.
In a letter seen by Sky News, she said: "As I have explained to you and your colleagues, confidentiality was crucial to my cooperation with your investigation, considering my personal circumstances, particularly the safety of my two sons and me.
"Not only was Herr Eckert's summary a crude, cynical and fundamentally erroneous description of me and the information and materials I provided your investigation, it directly breached Fifa's assurances of my confidentiality.
"Although Herr Eckert did not name me in his report, he directly identified me and my information by connecting it to my publicly reported statements three years ago.
"Within hours of publication of Herr Eckert's summary, I had already been widely identified as one of the 'whistleblowers' in German and British media.
"In any organisation - particularly one with huge resources and global reach like Fifa - protection of insiders who expose wrongdoing is essential to an honest and healthy business.
"Identifying me and falsely discrediting me sends a message to anyone who may think to come forward that their credibility and protection will be in jeopardy for the rest of their lives.
"I have taken great personal risks to stand up for the truth in a highly politicised atmosphere. However I have found myself betrayed and denigrated for being courageous enough to come forward with critical information."