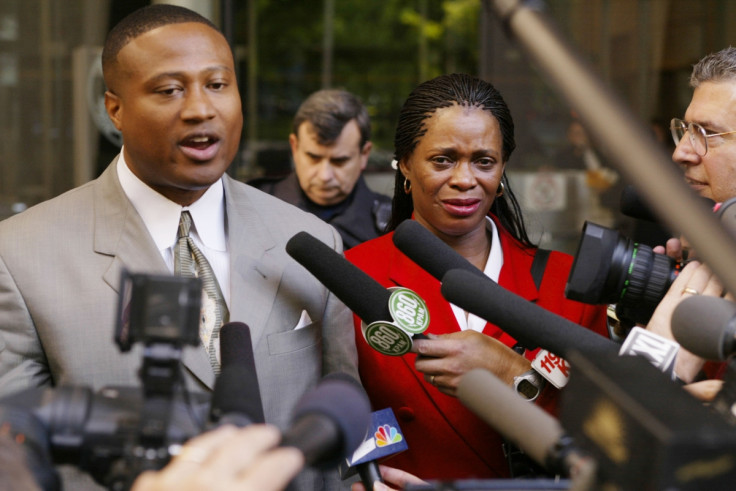 Prominent Black community activist Quanell X and white conservative contributor Angela Box faced off in a screaming match after she blamed "black culture" for a white police officer attacking a black student in South Carolina. The heated exchange occurred during a FOX Faceoff segment on Fox26 in Houston, Texas.
Box began the segment by telling the New Black Panther Party leader: "So in South Carolina this week, a police officer lost his job for doing his job by subduing an unruly student in a classroom." She continued that as a teacher she could not "guarantee" the student in the viral altercation was not "an innocent little lamb," Mediaite reported.
While Box conceded that the officer, identified as Ben Fields, "went too far" she said that he did not deserve to be sacked from his job. "I think it's high time we start addressing the root causes of this, the disrespect of teachers, this Black Lives Matter movement, this perpetual chip on your shoulder against everybody that's not like yourself. It's got to stop. We have to address the culture."
Quanell X's responded that not only was it justifiable to fire the officer, but he believed that he should be indicted for the action he took against the teenage girl. He continued that Officer Fields's actions were unbecoming of a man and a police officer.
The conversation then turned to Box's accusation that the blame should be placed on black culture. "Now, for you to say that we need to deal with the culture of black kids in schools, let's deal with the culture of these crazy fanatic white boys who go into schools with guns and shoot and kill everybody," Quanell X said. "The shootings in other cities across the America have all been crazy little white boys shooting up innocent people, so let's study that culture."
Interrupting him, Box then claimed that the black community has been run by Democrats for the past 60 years, adding that "it's destroyed the black family, destroyed initiative, destroyed self worth." She continued, "Black kids shoot each other all the time. Address the black culture, the perpetual chip on your shoulder, blame whitey."
The activist quickly responded: "Show some manners, I didn't interrupt you, show some respect. Don't tell me a damn thing about the black culture and kids in school when it's white boys who go in school and murder all kinds of innocent people. Don't tell me that! We need to study these fanatic white boys!"
Box responded that Quanell X could have something to say on inner city schools once he taught at one. He retorted that he had gone to inner city schools as a child, adding "At the end of the day, there's wolves in sheep's clothing teaching at inner city schools." According to Mediaite,this is not the first altercation between the two. Earlier in the year, Box filed a defamation suit against the activist, claiming he portrayed her as a racist.