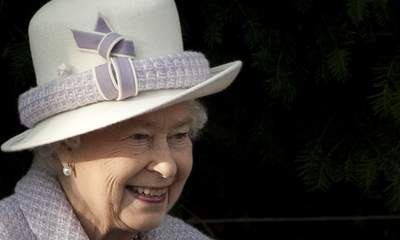 The Queen is celebrating her 87th birthday in private at Windsor Castle, in advance of military tributes on Monday 22 April, which will include a 41-gun salute in her honour.
The monarch has two birthdays - her actual birthday celebrated on 21 April, and her official one in June, marked by the Trooping the Colour parade.
As her birthday falls on a Sunday this year, the military tributes have been postponed until tomorrow.
In London, the King's Troop Royal Horse Artillery, the ceremonial saluting battery of the Household Division, will fire a 41-gun royal salute in Hyde Park at midday. A 21-gun salute will take place in Windsor Great Park, and a 62-gun salute at the Tower of London.
The King's Troop provided the gun carriage that bore the coffin of Baroness Thatcher in the ceremonial procession to St Paul's Cathedral last week. Thatcher was also 87.
The gun and the horses that formed part of the funeral cortege will take part in the gun salute.
Before the King's Troop arrive in Green Park, the Band of the Royal Artillery will play a selection of ceremonial music.
This year is an eventful one for the Queen, with the 60th anniversary of her coronation taking place this summer, following last year's Diamond Jubilee celebrations, which marked the anniversary of her accession to the throne.
Her third great grandchild and a future sovereign is expected to be born in mid-July to the Duke and Duchess of Cambridge.
The Queen was born Princess Elizabeth Alexandra Mary on 21 April 1926, the first child of the Duke and Duchess of York. She is the great-great-grandchild of Queen Victoria.
Queen Elizabeth II is Head of State, the Armed Forces, the Commonwealth and the Church of England. She has been married to the Duke of Edinburgh for more than 65 years, has four children and is grandmother to eight grandchildren.
She carried out 325 engagements in the UK in 2011.