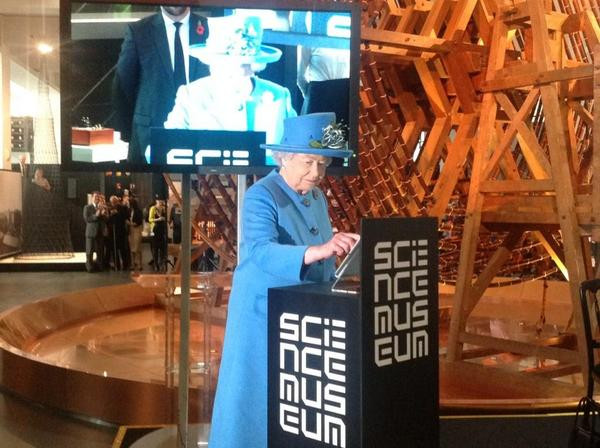 Twitter trolls attacked the Queen of England soon after she posted her first tweet.
Her Majesty the Queen launched a new £15.5m exhibition at the Science Museum sending a pre-typed message on an iPad, in a break with the traditional method of unveiling a plaque.
However, within minutes, Her Majesty's account was lambasted by Twitter trolls who posted messages such as "F*** off and die".
Another troll commented: "Good to see the @Britishmonarchy is now on twitter so I can say how much I wish them the absolute worst."
Guardian journalist Alex Hern wrote: "Welcome to twitter! Abdicate."
A fake royal Twitter account – @Queen_UK – quickly accrued over 1.2 million followers. The spoof account's comments included, "Can't believe someone's started a s****** parody account."
Other messages included, "Sod it, that's enough for one week. Have an early finish people. If anyone asks, tell them the Queen said it was ok. #GinOClock."
The trolling has let to speculation as to whether sending the Queen abusive messages on Twitter counts as treason.
One user commented: "So now the Queen is apparently on Twitter, how long before a first Twitter troll is hung for treason?"
New laws proposed by UK justice secretary Chris Grayling could send internet trolls to prison for up to two years.
Grayling said he was determined to "take a stand against a baying cyber-mob".
A Buckingham Palace spokesman said: "We were fully cognisant of the nature of Twitter, where anyone anywhere can express their opinion, but we were delighted that so many people – in their tens of thousands – responded positively.
"We also received tens of thousands of new followers as a result of the tweet.
"We saw some tweets with profanity, but that is just the nature of the format."
Scotland Yard has said it had received no complaints about Twitter abuse towards the Queen, and there was no current investigation into the matter.
These Twitter trolls are a real problem. I've just blocked Her Majesty, The Queen. Just in case she turns nasty...

— Kevin O'Sullivan (@TVKev) October 24, 2014

Nobody trolls The Queen. pic.twitter.com/NYHVCQ4vol — Justice Don Willett (@JusticeWillett) October 24, 2014
Woman touches ipad. #auspol #Royals #Republic #queentweets pic.twitter.com/fanNYTeCp6

— You Bet You Am! (@johndory49) October 25, 2014
@BritishMonarchy Welcome to twitter! Abdicate. — Spooky Alex Hern (@alexhern) October 24, 2014