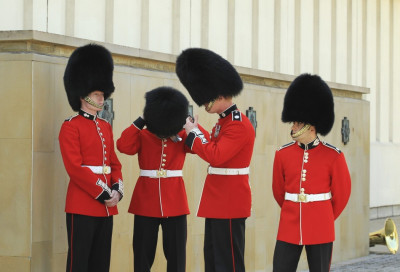 Full details about Queen Elizabeth's Diamond Jubilee celebration have been released by Buckingham Palace and the military uniforms that will be worn during the celebrations displayed.
Marking the Queen's 60 years of reign, the King's Troop Royal Horse Artillery will stage a 60-gun salute while the navy will reportedly dispatch several vessels, including one featuring a band of Royal Marines.
All these events will take place during the four-day bank holiday weekend from 2-5 June, 2012 marked with a Thames Diamond Jubilee Pageant on 3 June, 2012. Following this, there will be a concert in front of Buckingham Palace the next day that will include performances by names such as Stevie Wonder and JLS.
Another major highlight of the event will be the carriage procession of Prince William and Kate Middleton who will retrace the same route they took following the Royal Wedding last year.
The Daily Mail reported that marking their first formal carriage ride since tying the knot last April, the royal couple will join the Queen and the Duke of Edinburgh on a journey through the streets of Westminster via Parliament Square, Whitehall, Horse Guards and The Mall to Buckingham Palace.
The Queen and the Duke will travel during the procession in a 1902 state landau built by Hoopers for Edward VII's coronation. This is reportedly the same vehicle that Prince William and Kate used after their wedding.
Following the royal procession, all members of the royal family will gather on the Buckingham Palace balcony where they will watch an RAF flypast along with thousands of crowds that will reportedly assemble during the event.
Start the slideshow to catch a glimpse of the new military uniforms unveiled for the jubilee celebrations: