Queen Elizabeth II recycles outfit like Kate Middleton; repeats pink Stewart Parvin coat dress
The monarch visited a Liverpool hospital on Wednesday dressed in an outfit she had first worn to Royal Ascot in 2013.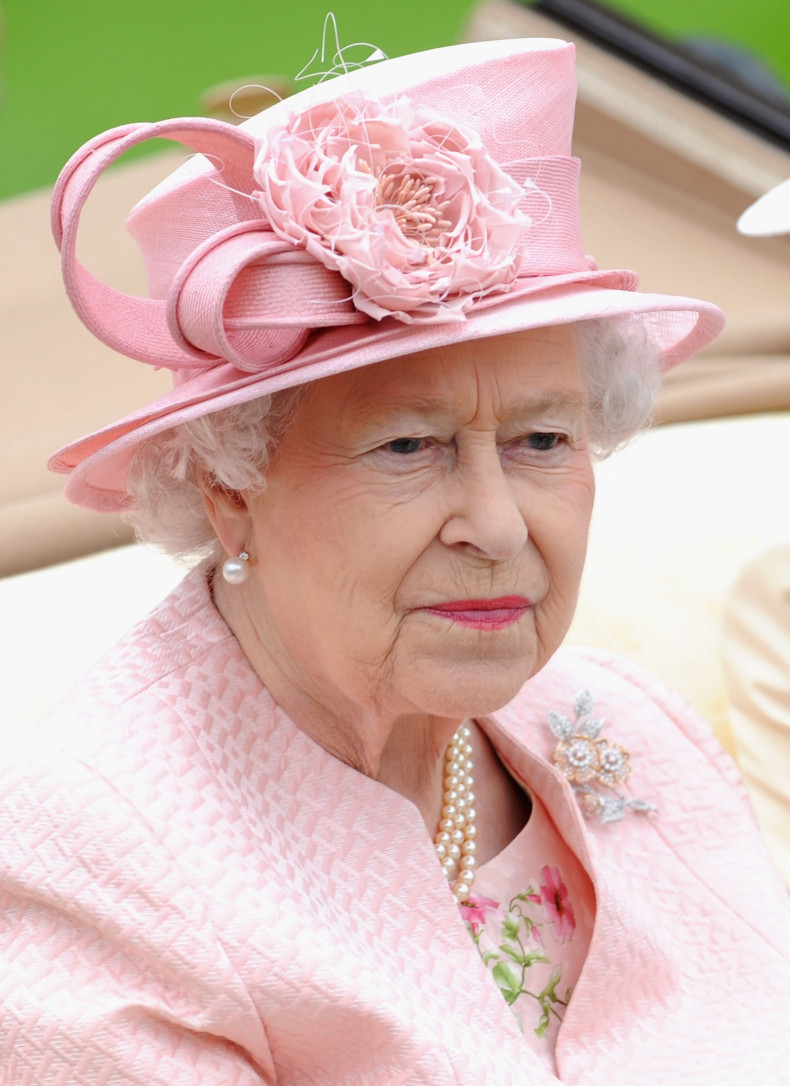 Kate Middleton's fashion choices have influenced many modern day trendsetters; however, her latest follower seems to be none other than Her Majesty, Queen Elizabeth II. Taking a page off her fashionable grand daughter-in-law's stylebook, the royal stepped out for a recent outing in Liverpool, wearing the same pink outfit that she had earlier worn to Royal Ascot in 2013.
The Queen, who recently celebrated her 90th birthday, looked splendid in the floral outfit when she visited a hospital in Liverpool on 22 June.
Her Majesty wore a pale pink coat dress by Stewart Parvin and beneath the button-down topper, she donned a floral dress by the same designer. In hues of pink, orange, and green, the spring-fresh flower motifs on the Queen's long-sleeved dress looked perfect for summer.
Britain's longest reigning monarch complemented her peach-hued outfit with her signature accessories – a hat in the same colour with floral embellishments by Angela Kelly, a pair of black loafers, a string of pearls, and her favourite black Launer London handbag.
In fact, her handbag was the only twist to the previously worn outfit, as she gave a miss to the single-strapped bag she chose in 2013 by the same designer.
Like Kate, the Queen too seems to have a favourite when it comes to her accessories. According to Gerald Bodmer, the managing director of Launer London, the 90-year-old Queen owns more than 200 pieces of his designer purses.
"It's amazing how they (bags) last," he was earlier reported as saying (via US Weekly); "They're structured; that's our strength." However, Her Highness is very particular about "her black patent," as she prefers them with longer handles and clasp designs.
The Queen was accompanied to the Liverpool event on Wednesday by her husband Prince Philip.