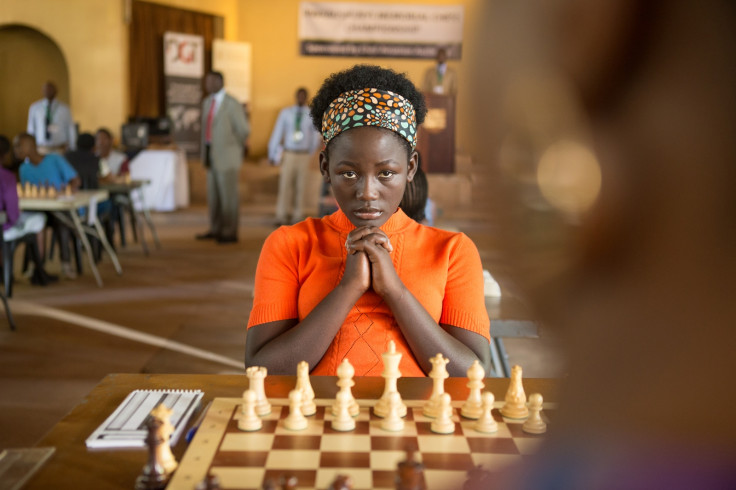 Based on the inspiring true story of Phiona Mutesi, Mira Nair's sports drama Queen Of Katwe centres around a 14-year-old, underprivileged, Ugandan girl (Madina Nalwanga) who discovers that she has a natural flair for chess. Having being lured into the classroom by the promise of free porridge and stumbled across the sessions run by kind, Sports Outreach worker Robert Katende (David Oyelowo), Phiona quickly becomes passionate about the game, bettering her already-enviable skills anyway she can.
But winning never does come easy and soon her rapid success causes problems between her and her strict, independent yet fiercely protective mother Harriet (Lupita Nyong'o). Determined none-the-less, as her team – dubbed The Pioneers – become more and more involved in both local and international competitions, Phiona discovers the delights of living like a chess champion after they become one and sets her sights on changing her life in ways she never thought possible.
Our verdict
When it comes to chess, Phiona Mutesi might be the Queen Of Katwe but Disney can certainly be described as the king of family movies if their latest saccharine-free, uplifting drama is anything to go by...
Phiona's story is ultimately positive and powerful but you can't help think that her journey – from a Ugandan slum to becoming one of the country's most formidable chess players – may have been far too tough for a Disney venture to depict.
Although Disney's expected charm shakes you out of the story sometimes, surprisingly, they get the mixture of drama and comedy exactly right the whole way through the movie.
By opting to focus more on Phiona's triumphs rather than her turmoil, Nair manages to avoid smothering the story in clichéd pity – a task many of these 'rags to riches' films often struggle with. That's not to say that it shies away from the darker realities of the young protagonist's life. The film undeniably emphasises how much excelling at chess means to her and adds context to her struggle for greatness.
To start, we see her spending her days trying to sell maize to feed her siblings, not listening to those who think a woman's only purpose is to find a man to look after her and a property owner evicting them when rent payments aren't met.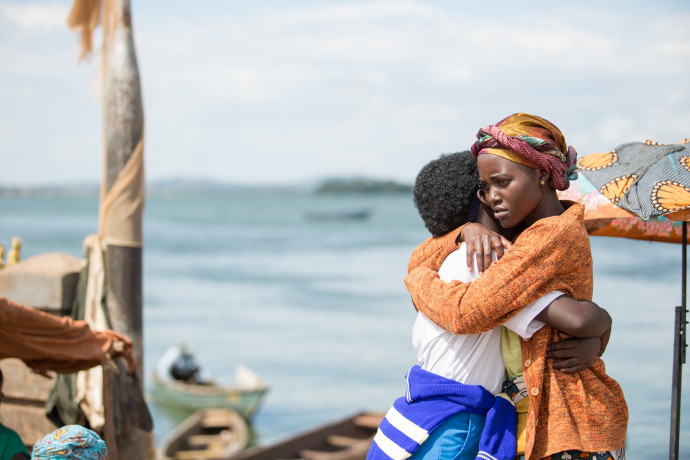 Then as the family get their lives back on track, more tragedy hits when Phiona's younger brother is involved in an accident and their home becomes flooded after a terrible rainstorm. But as often as those distressing moments come, there are more that will have you grinning from ear-to-ear and its all down to every single character being so genuine and likeable and the performances across the board being top-notch.
Working opposite such acclaimed actors as Oyelowo and Nyong'o, many newcomers might, understandably, fade into the background. Nalwanga does no such thing when it comes to her co-stars, unabashedly commanding the entire film with her sweet, nuanced performances that seems to grow more confident just as her character does. Phiona might be brave in her pursuits as a chess champion but makes that story even more resonant is Nalwanga's similar boldness when it comes to her career too. She's certainly an actor worth keeping an eye on over the next few years.
Likewise, while a director's connection to a film's material doesn't necessarily make them more qualified for the job, there are some movies that are evidently benefited when a filmmaker bares a connection to the subject matter, and Queen Of Katwe is one of those outings. Across her career, Nair has spent a significant amount of time living in Kampala, Uganda and actually met her second husband there. Her obvious love of both the country and most importantly the culture, permeates the screen from the production of the sets and toe-tapping score to the gorgeous patterned costumes. It really is an African feast for the eyes and adds a wonderful authenticity audiences might not otherwise be privy to.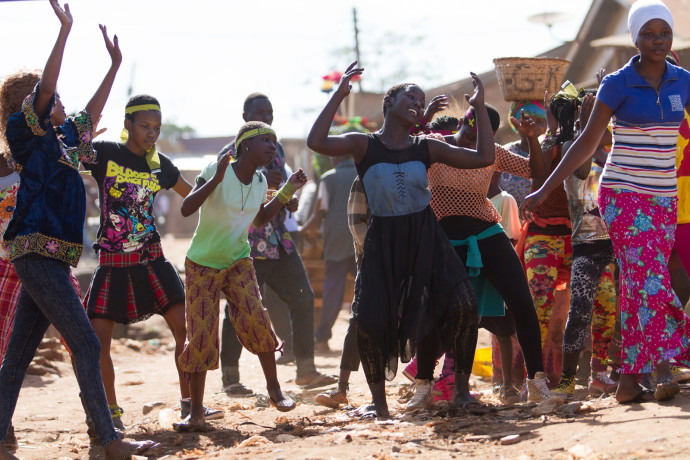 While almost everything else is near-perfect, there's only one real downside to Nair's wonderful biopic and that's the fact that chess is probably the dullest spectator sports going and doesn't necessarily provide many thrilling moments on screen unless the viewer is very familiar with the game already. Fortunately, screenwriter William Wheeler recognises this and effectively avoids dull moments whenever Phiona's tournaments dominate a scene by focusing on either her, her opponents or each of her charismatic club mates instead whose reactions while watching the best player on their team elevate the game's stillness.
From her cheeky and enthusiastic brother Brian (Martin Kabanza) and sassy practice partner Gloria (Nikita Waligwa) to the sulky yet adorable Benjamin (Ethan Nazario Lubega), who whines every time he loses, there's certainly plenty of personalities to choose from. And at the end of the day, while Phiona might be the Queen Of Katwe after all and the film often celebrates the power of self-belief and going for your goals in a personal sense, it also showcases the importance of teamwork and how having good people around you who encourage you and give you strength can help further your success too.
Unlike Phiona's techniques on the chess board, every move the film makes might be pretty predictable but is an accessible true story after all, and its undeniable ability to make you feel good counteracts its lack in originality. What could have so easily been turned into a sickly-sweet, coming-of-age story actually ends up being a realistic and warm celebration of family, faith and having a sense of purpose that will leave you feeling moved.