The Queen is said to be furious that a private home movie from 1933 in which she and members of her family appear to give Nazi salutes has been made public – just weeks before she becomes Britain's longest-serving monarch.
In the video, which was obtained by The Sun newspaper, the Queen, the Queen Mother, Princess Margaret, and Edward, then Prince of Wales and later Edward VIII, make Nazi salutes in the garden at Balmoral. The Queen is six or seven in the film.
Three years later Edward, a Nazi sympathiser, briefly became king, before abdicating.
The Queen, who becomes Britain's longest-serving monarch on 9 September, is said to be particularly cross at suggestions that her mother the Queen Mother had Nazi sympathies, a Royal insider told The Mirror.
"The Queen was devoted to her mother and knows she, more than anyone, despised Hitler and inspired Britain to stand firm against the Nazis," said the insider.
"She wants to know who leaked this film, how they got it, but most of all why they did it."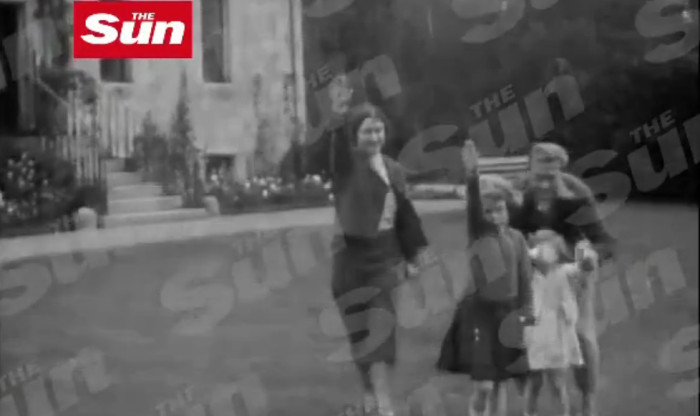 Although the palace does not deny the footage is genuine, a courtier said no-one knew about it or where it came from – though it was probably in the Royal Archive.
The Sunday Times is reporting that suspicion is falling on Mohammed al-Fayed, father of Dodi, who died with Princess Diana in a 1997 car crash. Some footage of Edward was found in his villa near Paris, which was later purchased by the former Harrods boss.
Al-Fayed reportedly found "bathtubs full" of cine film and photographs of the Royals.
On social media, many were sympathetic to the Queen, who as a young child in 1933 would have been unaware of the significance of the gesture.
Comedian Ricky Gervais Tweeted: "If the Queen does another Nazi Salute let me know about it. Until then… she was 7 and it didn't even have it's [sic] eventual context. Not news."
However, some condemned the Queen Mother, who as an adult would have known that in Germany Jews were already being suppressed and their books burnt.
Gay activist Peter Tatchell Tweeted: "film evidence of Nazi sympathies of royal family in 1930s. Future Edward VIII & Queen Mother give Nazi salute."