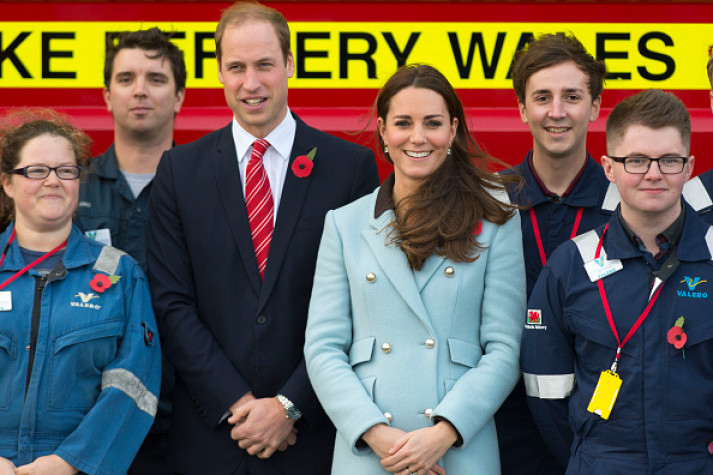 The Duchess of Cambridge's baby bump was on display as she joined Prince William for a tour of an oil refinery in Wales.
Kate, who is 15 weeks pregnant with the couple's second child, radiated good health, after having suffered extreme morning sickness for the last two months.
The princess had been forced to cancel several public engagements due to the pre-natal illness hyperemesis gravidarum.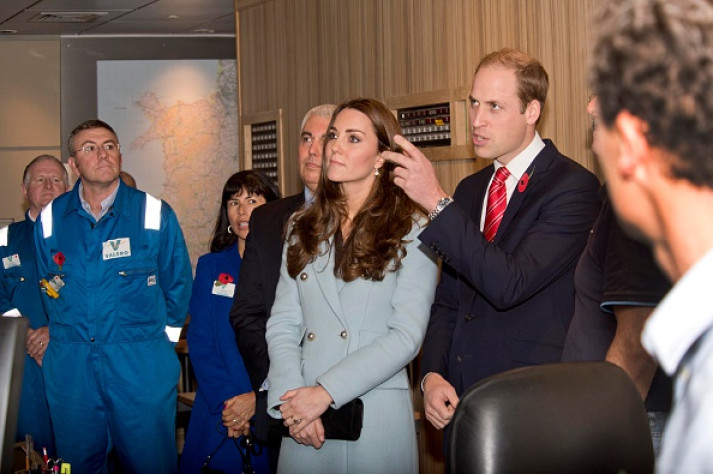 She returned to royal duties last month for the state visit by the president of Singapore and made a show-stopping entrance at the Wildlife Photographer of the Year Awards.
She appeared to be back to health and enjoying her visit to the Valero Pembroke Refinery on the Pembrokeshire coast.
The oil refinery which is celebrating its 50th anniversary said the royal couple's visit was a 'huge honour.'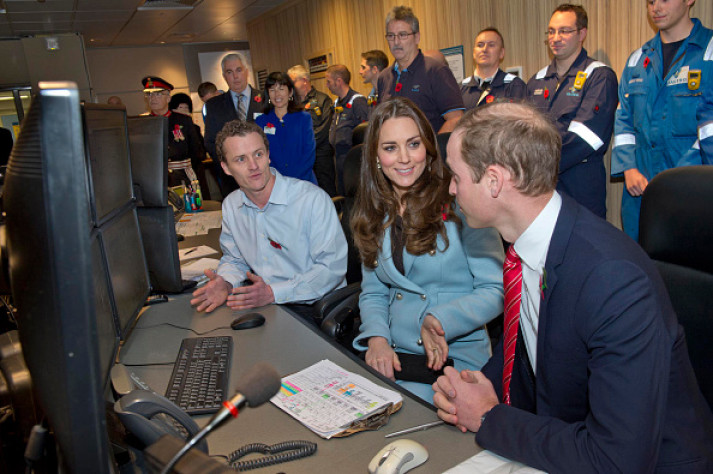 Valero vice president and refinery general manager Ed Tomp said it the royal visit was recognition of the role the plant"continues to play supporting our economy and communities here in west Wales."
"I know the entire community is looking forward to welcoming the duke and duchess to the refinery, which looks set to be a wonderful opportunity for everyone in Pembrokeshire to celebrate."
The royal couple met with workers and apprentices and went to the control room on the 1,270-acre site, where they personally met shipping and blending workers.
"Nicely spruced up for our arrival. I can smell the paint,'' joked William as they entered the room.
The royal couple were invited to create their own gasoline blend. "Shall I do one and you can do the other one?" Kate said enthusiastically to William.
After she pressed the button William told workers: "We are waiting for the red light to go off."
William had also pressed his button to create the blend which he was told would take 15 hours. "We will do the night shift," he quipped.
He asked whether anyone would be watching the rugby match later, which the royal couple will attend. 'I am sure one of these (monitors) can be turned into a big screen,' he told them.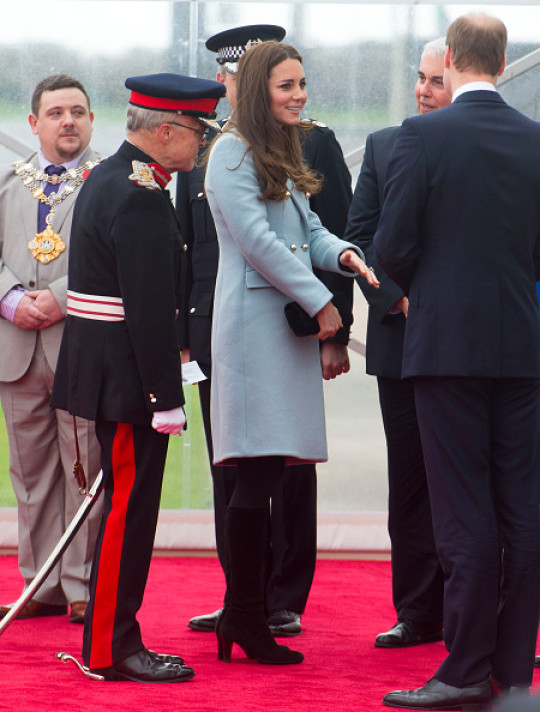 Wearing a light blue Matthew Williamson coat and heeled black boots, the Duchess took time out to chat with well-wishers and posed for photos with the refinery workers despite the blustery weather.
The Pembroke refinery was officially opened in 1964 by the Queen Mother and today employs 1,200 people. Built in a deep natural harbour at Rhoscrowther, it processes 270,000 barrels a day, has a pipeline stretching as far as Manchester and supplies more than 10% of the UK's fuel.
After the visit, the couple travelled by helicopter to Cardiff to watch the rugby union match between Wales and Australia at the Millennium Stadium.
Prince William, who is vice patron of the Welsh Rugby Union and Kate were expected to meet with injured servicemen in the President's Box. William will also visit injured players and their families at a reception after the match.