The heart of Queen Marie of Romania, granddaughter of Queen Victoria, is to be laid to rest in her Carpathian palace. But who was the eastern European monarch who was born in Britain and was the last queen in Dracula's homeland.
Marie was born to Prince Alfred the Duke of Edinburgh and the Grand Duchess Maria Alexandrovna of Russia in 1875, a time when the royal families of Europe were so intermingled that where one ended and another began was not entirely clear.
Dividing her childhood between Kent, Malta and Coburg, the ancestral home of the kings and queens of Britain, Belgium, Portugal and Bulgaria, Marie turned down a proposal of marriage from Prince George – later George V – and was said to have been admired by a young Winston Churchill. She married Prince Ferdinand of Romania, the heir to his father's throne in 1893.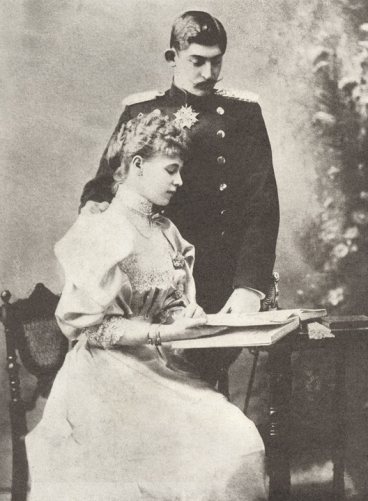 After serving as a nurse in Romania in the First World War, Marie presided over the last glittering age of European monarchy after the Romanian royal family emerged one of the winners of the conflict (her Russian cousins were not so fortunate and were summarily executed by Bolsheviks in a palace cellar).
In 1922, Marie and her husband, King Ferdinand I, were crowned the rulers of Greater Romania, a political entity created at the Paris Peace conference. She gained fame at home and abroad on a tour of the United States and was able to exert considerable influence over her husband.
Ferdinand died in in 1927, after which she became queen dowager. Her eldest son, one of six children, was crowned Carol II of Romania and she spent the rest of her days in the countryside, or at her home by the Black Sea, apparently worn down by quarrels with her son. She died of a sudden onset of cirrhosis in 1938.
The trouble with her heart began at her burial. Her body was buried with Ferdinand but it was her dying wish that her heart be buried in the specially built chapel in Balcic, which had been her favourite summer residence. Thus began its decades-long journey to the Carpathians.
In 1940, as the borders of Romania waned, her heart was taken to Dracula's Bran castle, AFP reported. When the Romanian royal family was ousted from power and Romania became a socialist satellite state, her heart was taken to the National Museum of Romanian History in Bucharest. Her family asked that the heart be moved to a more suitable resting place and it will be returned to Bran castle.