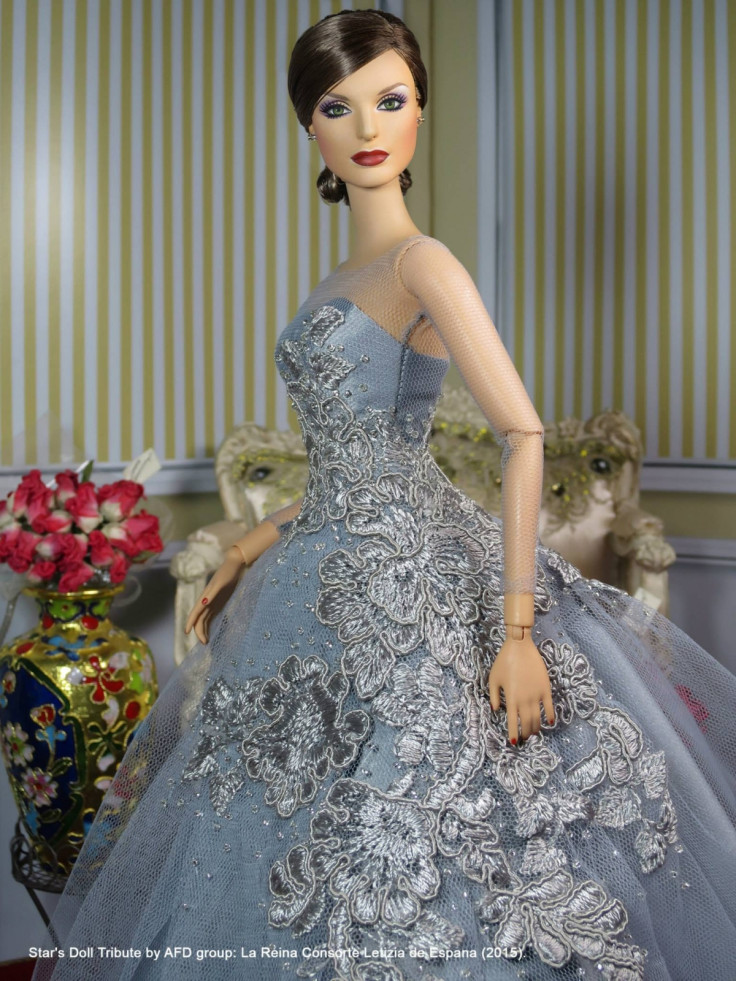 Spain's Queen Letizia now has her very own Barbie-style doll. The 42-year-old Spanish monarch was immortalised into a doll created by Russian artist Vasili Barbier from the AFD Group, which will be presented at the Madrid Fashion Doll Show Convention.
According to El Mundo, the royal fashion doll is dressed based on two outfits previous worn by Queen Letizia. The doll also shares the queen's green eyes, prominent cheekbones and dark hair, which is swept back into her signatory chignon.
The bottom half of the doll's dress is reminiscent of the outfit the monarch wore to the pre-wedding dinner of Prince William and Kate Middleton. Meanwhile, the top half is a play of the gown worn by the royal during the coronation of the Netherlands's King Willem-Alexander.
The Madrid Fashion Doll Convention takes place between 11 and 13 September at the Ayre Grand Hotel Colón. According to Yahoo News, the doll will be on display between 11am and 4pm in the Sell and Exposition room at the hotel on 13 September.
The Daily Mail says the royally inspired doll will not be sold commercially or be auctioned off. Meanwhile, Hello! Magazine reported that the queen is not the only celebrity AFD has immortalised in miniature doll form. The group has also created dolls for celebrities Whitney Houston, Elizabeth Taylor and Lady Gaga.