The queen of social media – as the most active royal on the likes of Instagram and Twitter – Jordanian Queen Rania Al-Abdullah proved an influential force as she attended the Plenary Session: Succeeding in the World's Toughest Places at the Clinton Global Initiative (CGI) in New York on Monday (19 September).
Queen Rania, who turned 46 last month, spoke in a panel discussion during the annual meeting of the CGI in the US while on a state visit with husband and King Abdullah II bin Al-Hussein.
The CGI annual meet unites heads of state alongside CEOs, philanthropists and members of the media to facilitate discussion and forward-thinking initiatives in the hope of challenging the way society will impact the future.
On the panel, Rania underlined the devastating challenges facing refugee host countries like Jordan, describing the scale of the Syrian refugee crisis as overwhelming – dubbing the global response as "disproportionate".
The royal – who is married to King Abdullah and has four children – is known for her advocacy work with education, health, cross-cultural dialogue, and micro-finance and is making the most of her stay in the US by sparking dialogue on the Syrian refugee crisis. At a round table discussion, on international action at the UN Summit on Refugees and Migrants on Monday, she said the burden of the refugee crisis cannot fall on the countries closest to the conflict to shoulder alone. She also spoke of how the international community has chosen to respond to the crisis at this moment in time – and how that will shape the world for decades to come.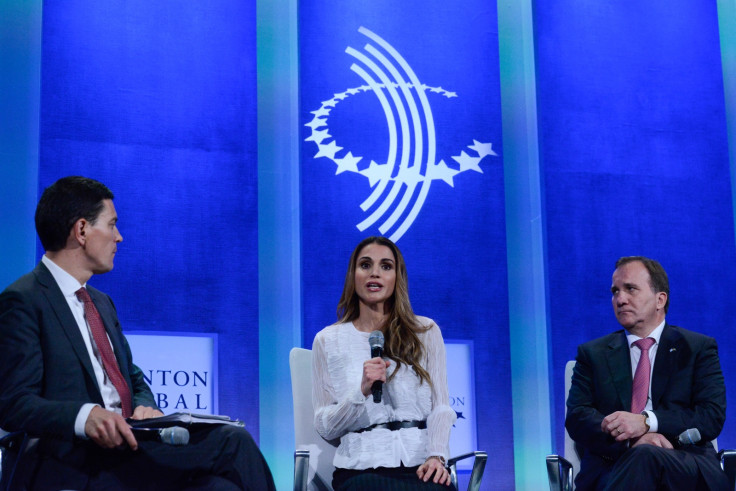 She highlighted the need to strengthen global collaboration and partnerships in response to the Syrian refugee crisis at the summit, which addresses large movements of refugees and migrants with numerous countries.
Rania recalled the record-high global forced displacement of more than 65 million people – describing it as "record of tragic proportions."
She continued: "Millions of people have had the misfortune of being born in a place so wracked by violence, poverty, persecution, or insecurity that they had no choice but to leave."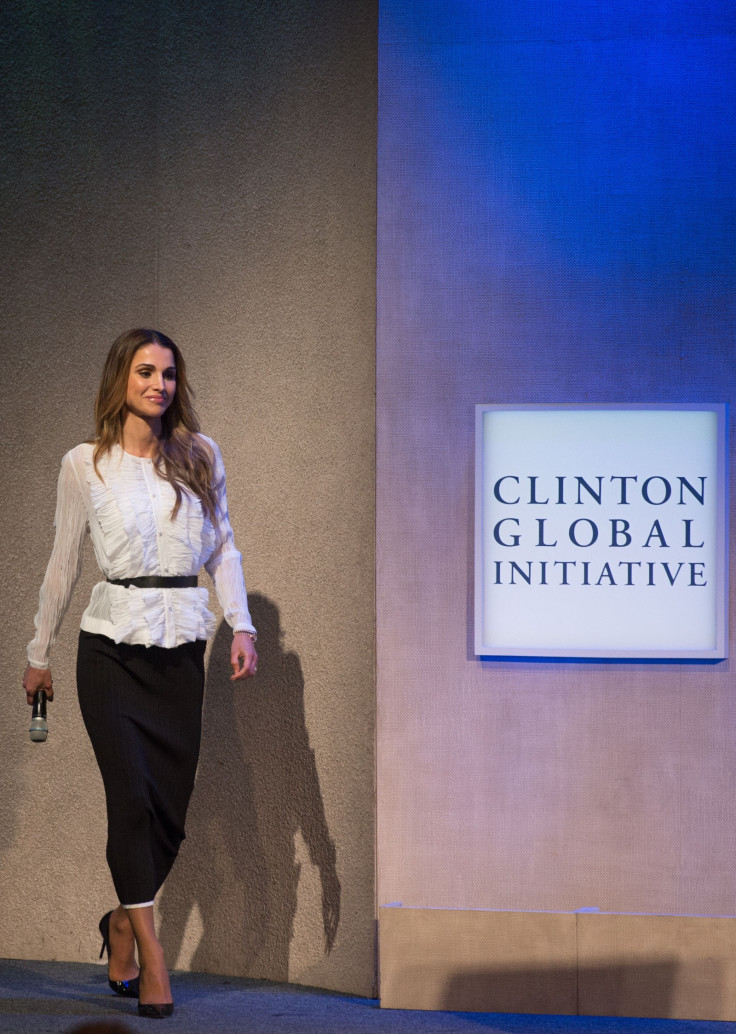 She also pointed out Jordan's reputation as the world's second largest host of refugees per capita, adding: "In a country of 6.6 million Jordanians, we have opened our doors to 1.3 million Syrians fleeing violence in their homeland, just as we have opened our doors in the past to Palestinians, Iraqis, and others seeking a safe haven."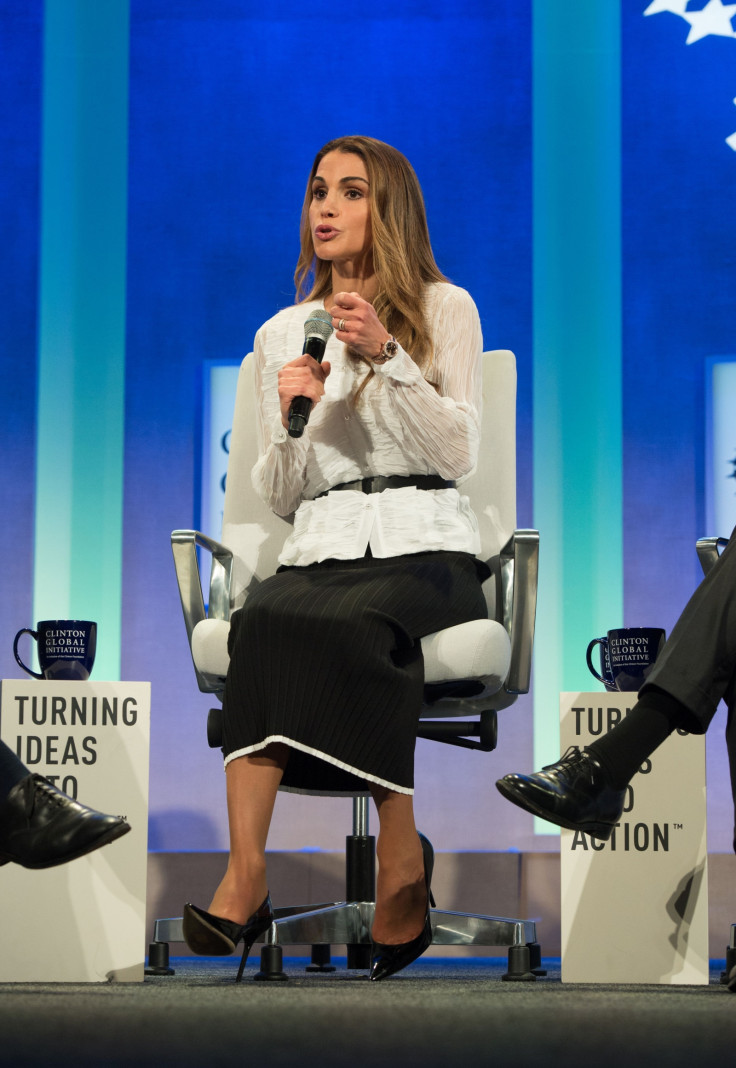 Queen Rania referred to the importance of initiatives such as the Jordan Compact, which aims to "craft opportunity from crisis." It offers a long-term solution to the refugee crisis by creating income-generating opportunities for the vulnerable to support themselves instead of depending on handouts.
She continued: "In 18 special economic zones across the country, private companies that put down manufacturing roots will now have greater access to the European market and investment incentives, while creating jobs and training opportunities for both Syrians and Jordanians."
Queen Rania's Instagram posts on her US stay so far: