The Queen has watched The Crown on Netflix and "really likes it", a royal source alleges.
Despite leaving the BAFTAs empty-handed last week, producers have a fan in the monarch herself, with the Queen reportedly viewing all 10 episodes following encouragement from her son and daughter-in-law, the Earl and Countess of Wessex.
The couple have reportedly joined the 91-year-old head of state for weekly viewing sessions at Windsor using Prince Edward and Sophie's own personal Netflix account
A source told The Express: "It has been a longstanding arrangement that they drive to Windsor at the weekend to join the Queen for an informal supper while watching TV or a film.
"They have a Netflix account and urged her to watch it with them. Happily, she really liked it, although obviously there were some depictions of events that she found too heavily dramatised."
The revelations may help answer speculation as to her reaction to the deeply personal topics touched upon in the series, including her relationship with Prince Philip and Princess Margaret's affair with a married man.
Other members of the royal family have outed themselves as fans of the £100m drama, starring Claire Foy and Matt Smith in the roles of the Queen and her husband Prince Philip.
Princess Eugenie enthused at a party last week: "The music is wonderful; the story is beautiful and you feel very proud to watch it."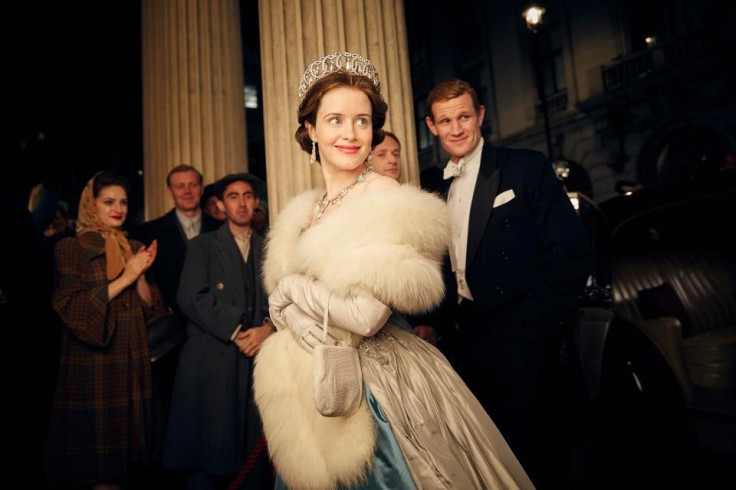 Former rugby star Mark Tindall also revealed that he is addicted to show alongside his wife Zara, the Queen's goddaughter: "She's brilliant, the one who plays the Queen. I think it's a great show in terms of how they delivered it."
Filming for the second season recently concluded, which will cover the Queen's life in the post-war years between 1955 and 1964.