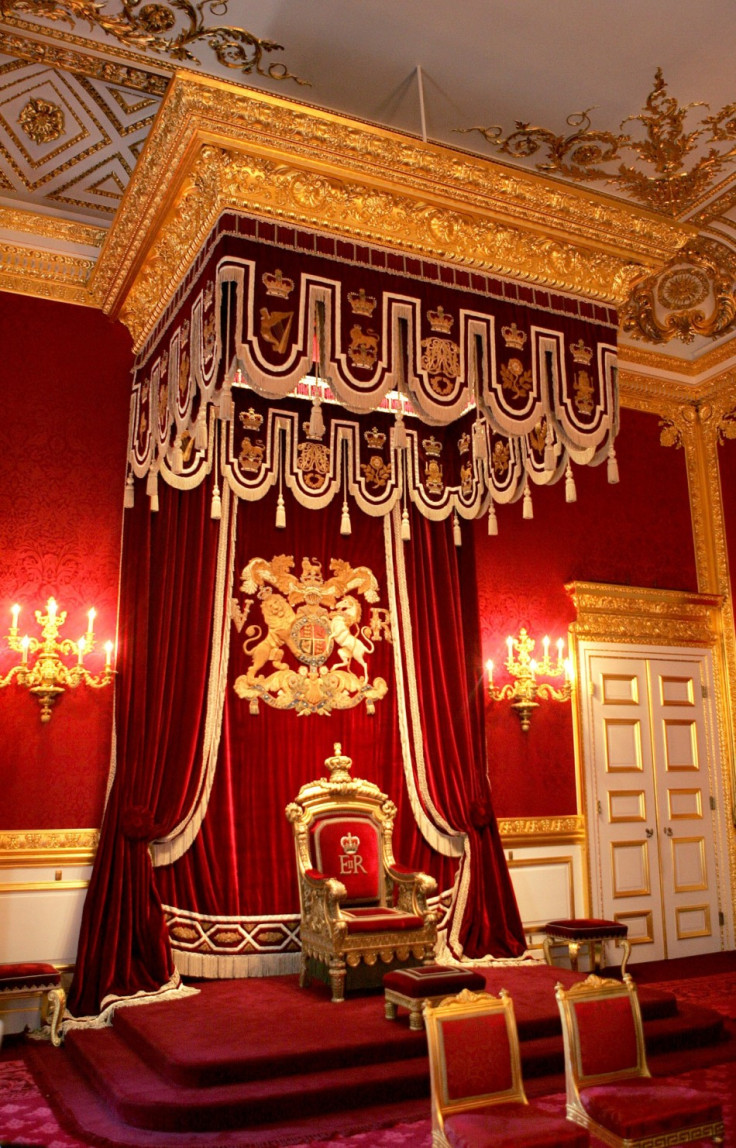 The Queen has approved the hiring out of St. James' Palace for up to £30,000 a day (US$47,592) during the 2012 Olympics in London.
In a break from protocol that has lasted nearly 500 years, rooms and apartments in the St. James' Palace - which include the Throne Room and the Tapestry Room - will be available.
Buckingham Palace have said that holders of royal warrants - companies with long-standing ties to the family - were offered the chance to rent the rooms during the games, which begin on July 27 and end Aug. 12. These dates have reportedly already sold out.
A Buckingham Palace spokesperson said: "All the monies raised will be able to supplement the Sovereign Grant and will be spent on the upkeep of the royal residences."
The palace is situated in an ideal location for a number of events at next year's Olympics, including beach volleyball and the marathon, which will start and finish in The Mall.
St. James' Palace is still the official residence of the Sovereign, although no monarch has lived there since 1837. It has been used for official functions down the years but is normally closed to the public.
"The Palace is exploiting its historical heritage and its prime location. Officials have already begun contacting firms and charities who they think might be interested in using the Palace.," said a spokesperson for Buckingham Palace.
"They are targeting organisations who have an existing link with the Royal Household and that includes those who have Royal Warrants."
Built by Henry VIII between 1531 and 1536, St. James's Palace was a residence of kings and queens for over 300 years - although Buckingham Palace has been the home of the monarch since the time of Queen Victoria.
Prince Charles's official residence, Clarence House, is within the grounds of St. James' and the Palace is also home to the Princess Royal and Princess Beatrice.
"I think everyone is very conscious that purse strings are tight at the moment and this is an innovative way of raising funds," a spokesman told the Daily Mail.