The president of Ireland, Michael Higgins, has been welcomed by the Queen to Windsor Castle at the start of the first state visit by an Irish head of state.
Members of the Grenadier Guards towered over Higgins as he inspected the guard of honour.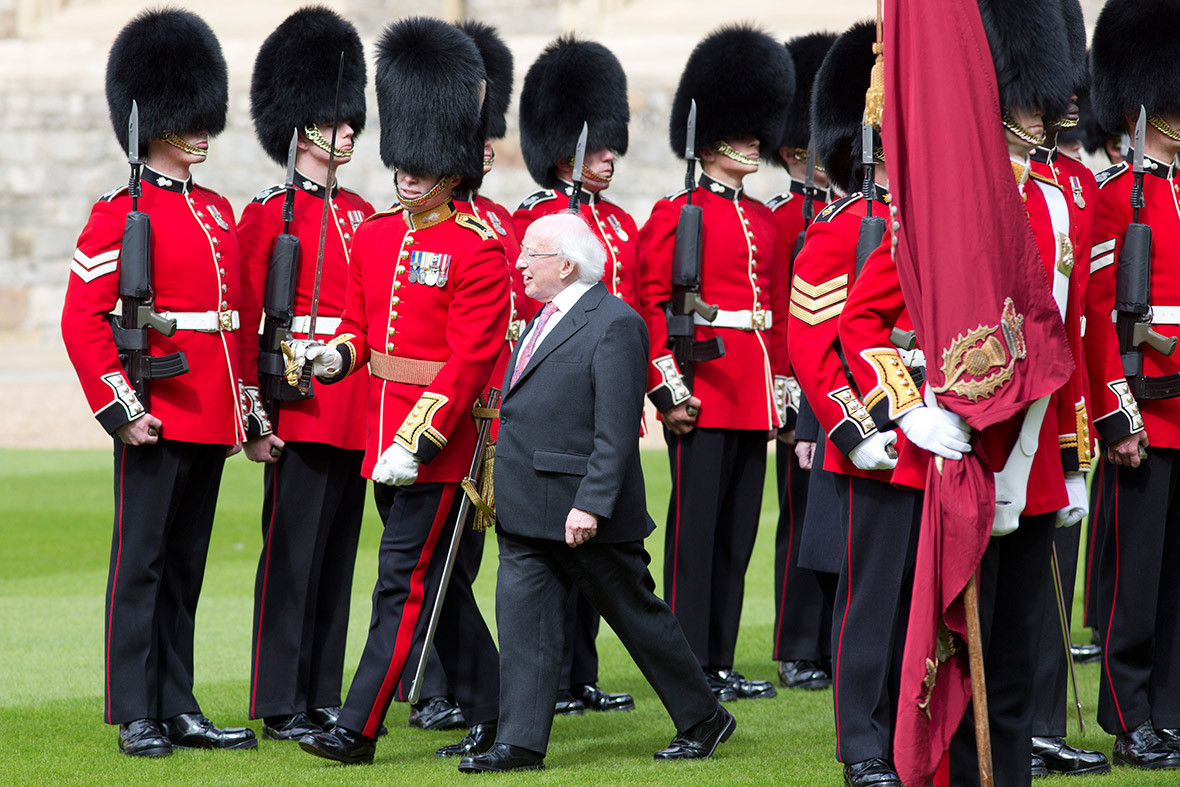 The visit is a symbol of how Northern Ireland's peace process has transformed relations between Britain and Ireland. Higgins, a veteran leftwing politician, poet and human rights activist, said it was impossible to "wipe the slate clean" about the past but relations between the two countries were good.
Higgins was to address both houses of parliament — another first — during his three-day trip, which includes a banquet at the castle, hosted by the Queen. Among the guests will be Martin McGuinness, once a senior IRA commander, now Northern Ireland's deputy leader.
The IRA killed nearly 1,800 people during its 27-year campaign of violence aimed at wresting Northern Ireland from Britain, among them the queen's cousin, Lord Louis Mountbatten. McGuinness was the IRA's chief of staff when the group assassinated Mountbatten in 1979.
In 2011, the Queen became the first reigning British monarch to visit the Republic of Ireland. The following year she and McGuinness shook hands in a brief but minutely choreographed meeting.