Britain's longest-serving monarch will turn 90 this week to become the country's first nonagenarian sovereign. Born on 21 April 1926 in Mayfair, London, Queen Elizabeth II acceded to the throne at the age of 25, following the death of her father King George on 6 February 1952. Ahead of her birthday, here are nine facts for every decade of the Queen's life.
1920s: The very first wax figure of Queen Elizabeth was displayed in Madame Tussauds in 1928, when she was just two years old. The most recent waxwork of the Queen was displayed in 2012 to mark her Diamond Jubilee.
1930s: The Queen's grandfather, King George V, died in 1936. Although his eldest son came to the throne as King Edward VIII, after several months he abdicated so he could marry Wallis Simpson. With her father then crowned king, Elizabeth became the next in line to the throne.
1940s: At the age of 18, Elizabeth joined the Women's Auxiliary Territorial Service during the Second World War. She became Second Subaltern Elizabeth Windsor and trained as a mechanic and military truck driver. To this day, she is the only female member of the royal family to have joined the armed forces.
1950s: Elizabeth's father died in 1952 and she had her official coronation in 1953, becoming Queen Elizabeth II on 2 June in Westminster Abbey. It was the very first coronation to be fully televised.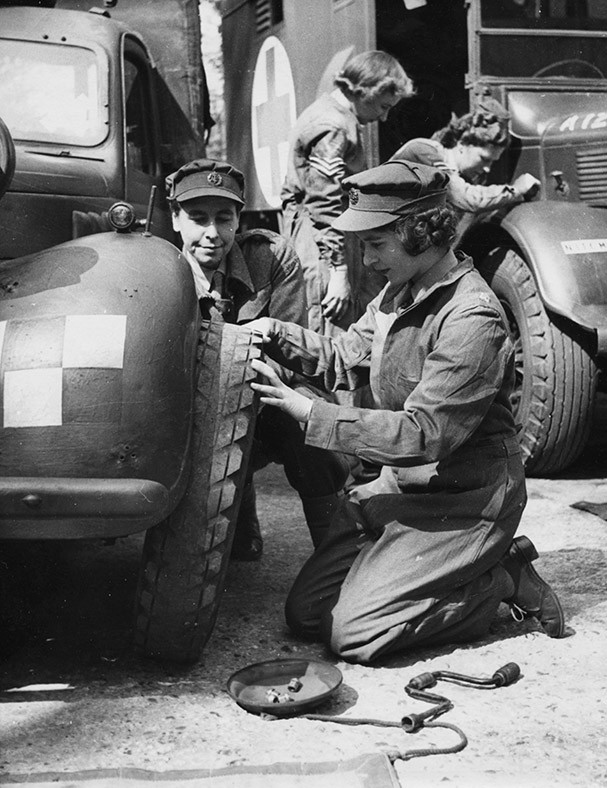 1960s: With the birth of Prince Andrew in 1960, she became the first reigning monarch to have a child since Queen Victoria. Queen Victoria's youngest child, Princess Beatrice, was born on 14 April 1857.
1970s: Queen Elizabeth sent her first email in 1976 during a visit to the Ministry of Defence's scientific research base, the Royal Signals and Radar Establishment.
1980s: On 13 June 1981, Queen Elizabeth was shot at six times by teenager Marcus Sarjeant when riding her horse Burmese during The Queen's Birthday Parade. Her horse shied at the noise of the blank shots, but Elizabeth remained calm, only leaning forward to comfort the animal. A Scots Guardsman grabbed the assailant and disarmed him, before taking him in for questioning. Sarjeant said he wanted to be famous.
1990s: In 1992, the Queen issued a writ against The Sun newspaper after it published her Christmas broadcast in full before its transmission. The paper issued an apology and offered to donate £200,000 to the charity Save the Children, which the Queen accepted.
2000s: Queen Elizabeth became the oldest monarch to celebrate a Golden Jubilee at the age of 76 in 2002. Her mother, Queen Elizabeth the Queen Mother, died the same year at the age of 101. More than one million mourners gathered outside Westminster Abbey for her state funeral.