Nearly 1,150 people have been shortlisted in recognition of their work in their respective communities. The Queen's birthday honours list was published on 10 June by the Cabinet Office, a UK government department responsible for supporting the Prime Minister and the cabinet of the country.
The list includes individuals from the world of sport, culture, science, politics and charity. From the business industry, six individuals were honoured with the title of Knight or Dame, an award for having a major contribution, usually at national level.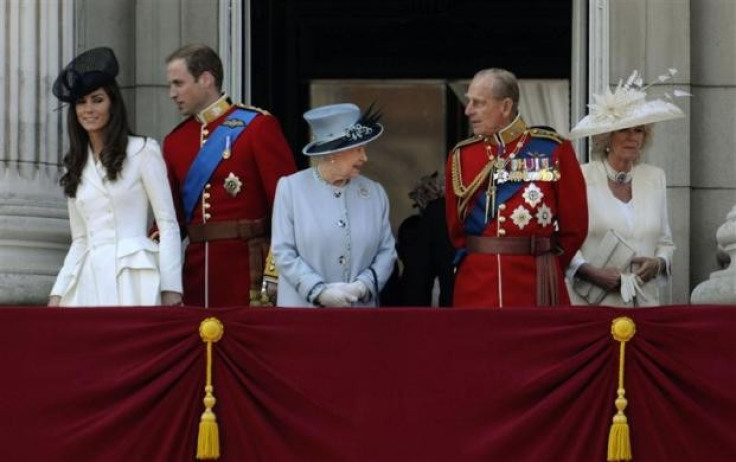 Included in the list is Damon Buffini, the former chairman at Permira, a private equity firm, founded in 1985. He was named a knight bachelor for charity work. Paul Marshall, founder of Marshall Wace, one of Europe's largest hedge funds was another. He was recognised for his services to education and philanthropy as chairman of ARK Schools, one of UK's leading providers of academies.
The other four new knights include Sir Ian Wood, a Scottish businessman, best known for his work in the North Sea oil industry; Peter Wood, an English entrepreneur, most notable as the founder of the Direct Line and Esure insurance companies; Philip Hulme, the co-founder of Computacenter, one of UK's largest computer businesses. Terry Morgan was also named, who took over the role of Chairman of Crossrail in June 2009.
Apart from the Knight awards, many other people from the business world were honoured with other awards such as the CBE, OBE and the MBE. Recipients of the CBE award include Richard Reed, the Innocent Drinks co-founder, who sold his stake to Coca-Cola in 2013; Tracey McDermott, the outgoing head of the Financial Conduct Authority, and Weir Group boss Keith Cochrane.
The recipients of the OBE award include, Tim Steiner, chief executive at Ocado; Alexander Chesterman, chief executive of property website Zoopla; Guy Parsons, chief executive of easyHotel; challenger bank Aldermore's chief executive Phillip Monks, and Trevor Garlick, BP's head of North Sea operations, who retired last year.
The recipients of the MBE award include Martin Dickie and James Watt, the founders of craft beer company BrewDog. Barry Smith and Bonamy Grimes, the founders of flight price comparison website Skyscanner, were also honoured.
The CBE, which stands for Commander of the Order of the British Empire, is an award given to a person for having a prominent but lesser role at national level, or a leading role at regional level. An OBE, which stands for Officer of the Order of the British Empire, is an award given to an individual for having a major local role in any activity, including people whose work has made them known nationally in their chosen area. The MBE, which stands for Member of the Order of the British Empire, is an award given to an individual a significant achievement or outstanding service to the community.