A handwritten two-page letter documenting how the Queen fell for Prince Philip is set to go under the hammer. The never-before-seen note reveals that press chases, long weekends and dancing are just a few of the memories the couple made together in the early days of their romance.
The letter was written to Betty Shew in 1947, just months before HRH tied the knot with her husband. The author made reference to the letter when writing her book Royal Wedding, which was a souvenir of the marriage.
In the letter a young Queen Elizabeth recalls her first encounter with her future husband when they were teenagers, just before the war. "I was 13 years of age and he was 18 and a cadet just due to leave. He joined the Navy at the outbreak of war, and I only saw him very occasionally when he was on leave – I suppose about twice in three years.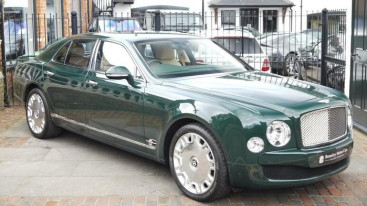 She adds: "Then when his uncle and aunt, Lord and Lady Mountbatten, were away he spent various weekends away with us at Windsor. Then he went to the Pacific and Far East for two years."
According to experts, the note, which gives a rare and touching insight into her private life, could fetch between £800 ($1138.36) to £1,200 ($1707.54) when it goes on auction later in April.
"This is a wonderfully well-preserved letter written in the Queen's hand. It gives a fascinating glimpse into the life of the then Princess Elizabeth at what was such a significant time in her life," Richard Edmonds, principal auctioneer, said.
The letter will go under the hammer at Chippenham Auction Rooms in Wiltshire on April 23 – two days after the Queen's – birthday alongside other royal memorabilia including examples of Queen Victoria's stockings, as well as a nightgown and chemise.
The monarch's former green Bentley Mulsanne caused a bidding war when it was put on the market for under £200,000 earlier in April. The luxury car was the Queen's official car between 2012 and 2014 when she celebrated her Diamond Jubilee and sat in one of David Cameron's cabinet meetings at 10 Downing Street.